I've been shopping from Shea Butter Cottage since I turned natural around 2009 and I'm so excited to share some of my favourite beauty products with you. I love this store because of the quality of the products, the great service and the ethics behind the trade – Sheabutter Cottage donates a percentage from each sale to farmer's cooperatives thus building strong communities, helping alleviate poverty in Africa and empowering women. It's incredible to know that I'm giving back to the motherland just by buying here! So please find below some of my favourite products
Disclaimer: I was not paid for this post, all products were purchased by me because I love them. If you purchase any of the products using the link I provide then I will get some percentage of that sale which will help me to continue creating content and beauty reviews for you as I love doing 🙂
1. Shea Butter Whipped Pudding [Source]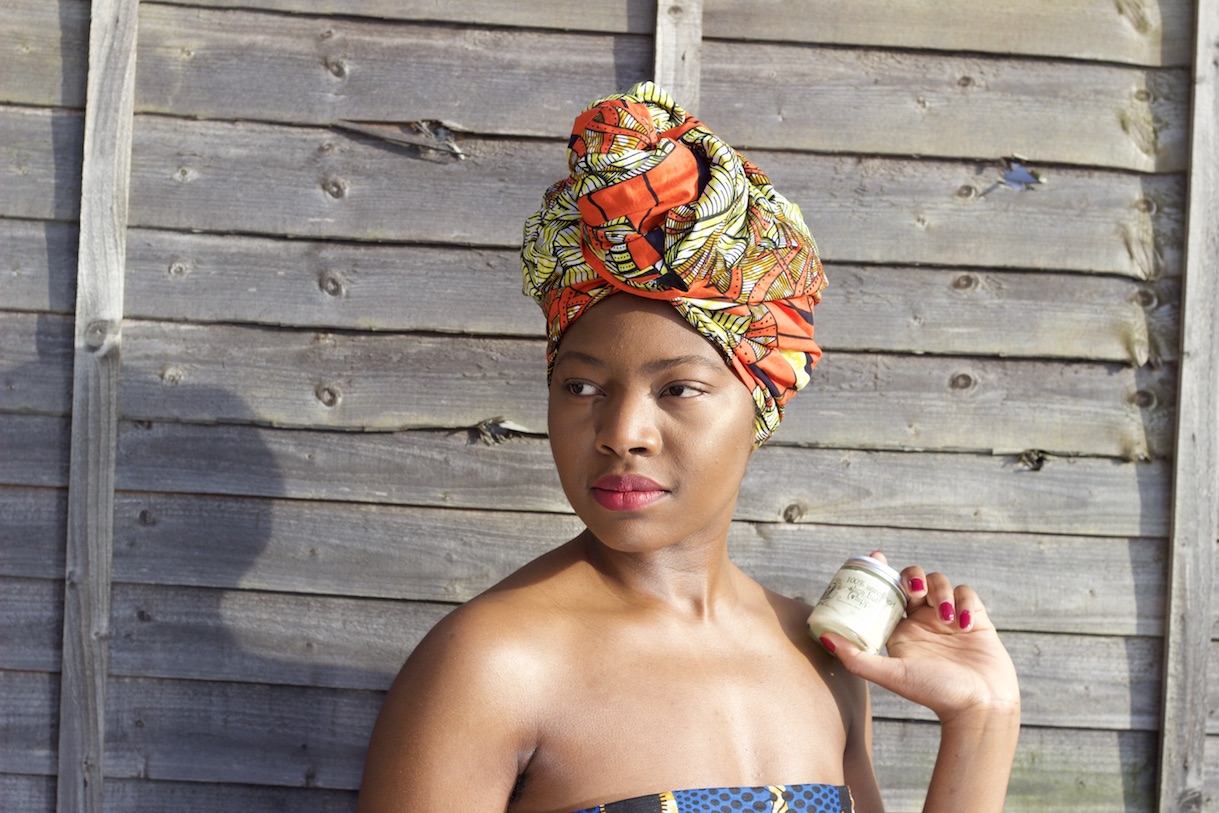 This is a lovely thick product, I use it to moisturise my skin and the ends of my hair. While my skin is still damp from the shower, I scoop out a pea-sized amount of product and rub it in my palms to emulsify before rubbing all over my skin. Yes glow! Yes moisture! This is a must for winter-recovery, I should have really used it through winter too because my skin feels so good after I apply it.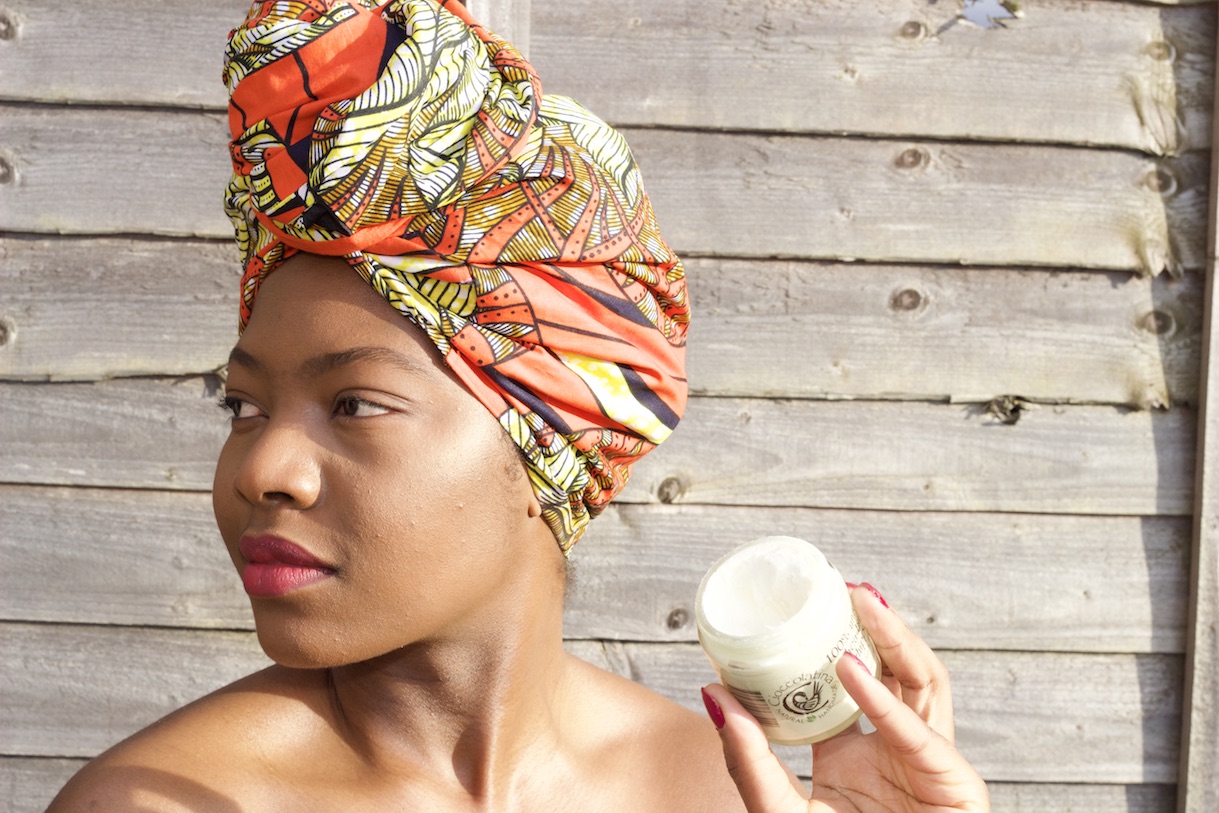 This is how the product looks. You can see it has a thick consistency but once rubbed between your palms it literally just melts into this lovely thick oil. I prefer it over coconut oil because it actually absorbs so quickly into the skin with no transfer!
Ingredients: butyrospermum parkii
2. Papaya Soap: Pawpaw soap [Source]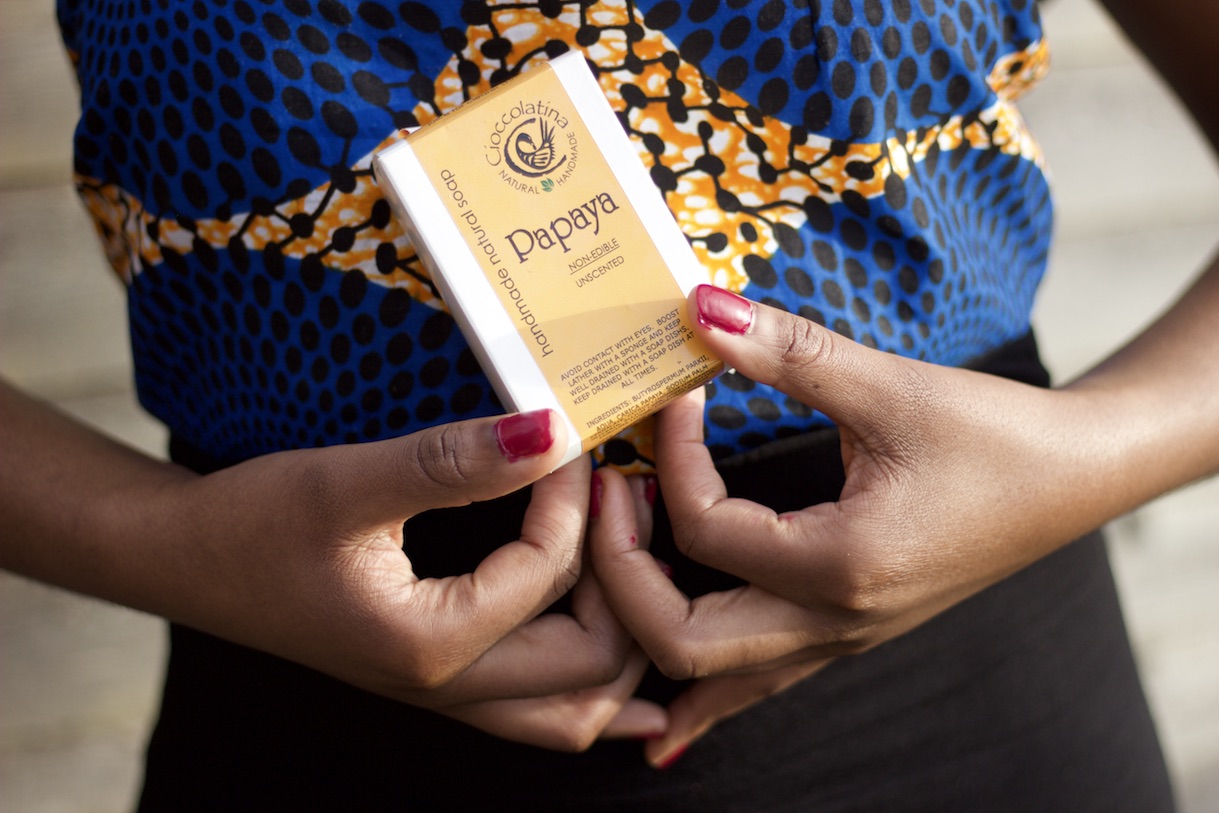 This is a natural soap made from Papaya. Who else calls it Pawpaw? ( In Zambia everyone says Pawpaw, I remember being a kid and seeing a fridge magnet that said Papaya on it – I was so confused! Haha but it was the BEST, SWEETEST, MOST JUICY thing I've tasted… I cannot wait to visit Zambia Lord).
I decided to use it because papaya is packed with natural AHA (Alpha hydroxy acids) which are great for brightening skin. My skin was so dull and dry from the winter and from using regular chemical-filled body wash. I use this by lathering directly on my skin then rubbing it in with a cloth, or I lather it straight into my exfoliating gloves and massage it all over my body. My skin has been brighter as a result of using this soap, my mum actually uses it on her face and I can even see the difference it makes! The lather is quite mild, it doesn't lather as much as your supermarket soap which is to be expected as it has less chemicals, but my skin does feel very clean after using it.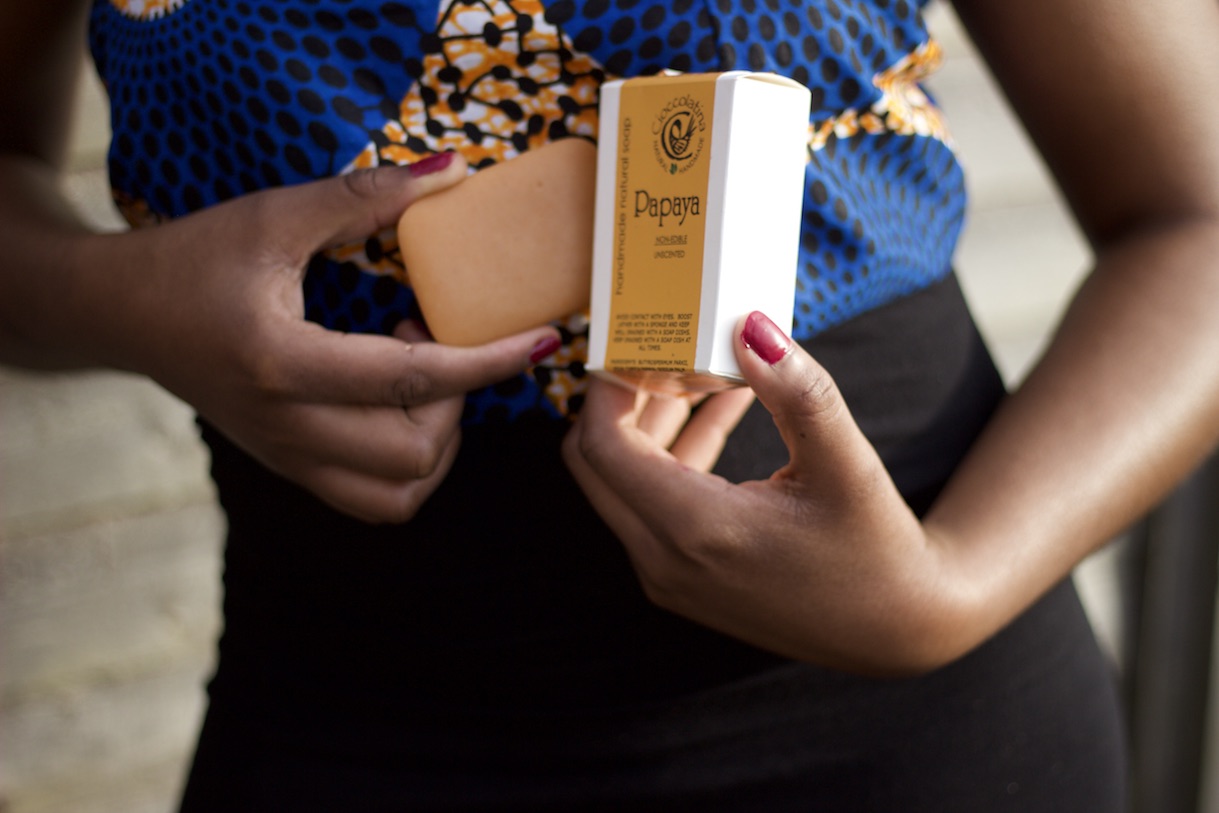 This is what it looks like out the pack – as you can see I've been using this a lot! But it is helping to get the glow back and get my skin ready for spring.
Ingredients: butyrospermum parkii, carica papaya, sodium palm kernalate*, aqua, citrus limonum (organic), glycerin, allium cepa, nigella sativa, curcuma longa, capsicum annum *sustainably sourced unrefined & fair trade palm kernel*
3. Monoi de Tahiti Oil [Source]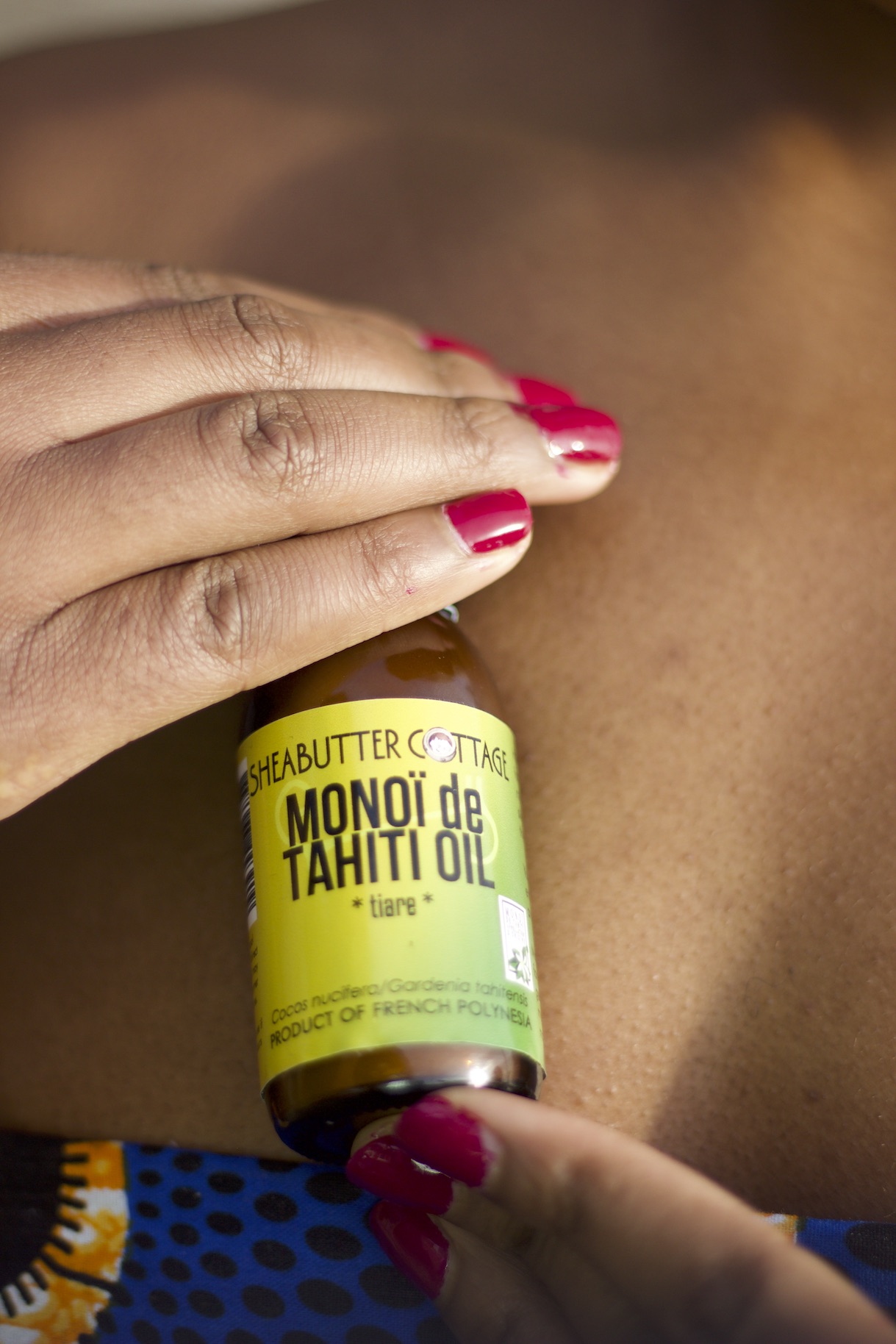 Sorry Kanye, this is the BEST OIL of all time! What can I say about this oil? It is DIVINE. The smell alone, wow, I've never been to Hawaii but every time I smell this it's like I'm transported to the island, right there on the beach with a flower lei around my neck.
The oil has so many uses:
I use it as a moisturiser for my décolleté area when I need to be fancy or just to be extra sensual for those lovely summer evenings.
I also use it on my hair ends to seal my moisturiser and also for the scent – who needs hair perfume?! Seriously.
It also provides the smoothest shave EVER! I barely shave my legs but when I do, I use this to ensure my skin is left soft and smooth afterwards.
This one of my favourite products in life and I always have it in my beauty arsenal. To think, it's all natural too!
Ingredients :Cocos Nucifera/Gardenia Tahitensis
4. Shea Body Wash [Source]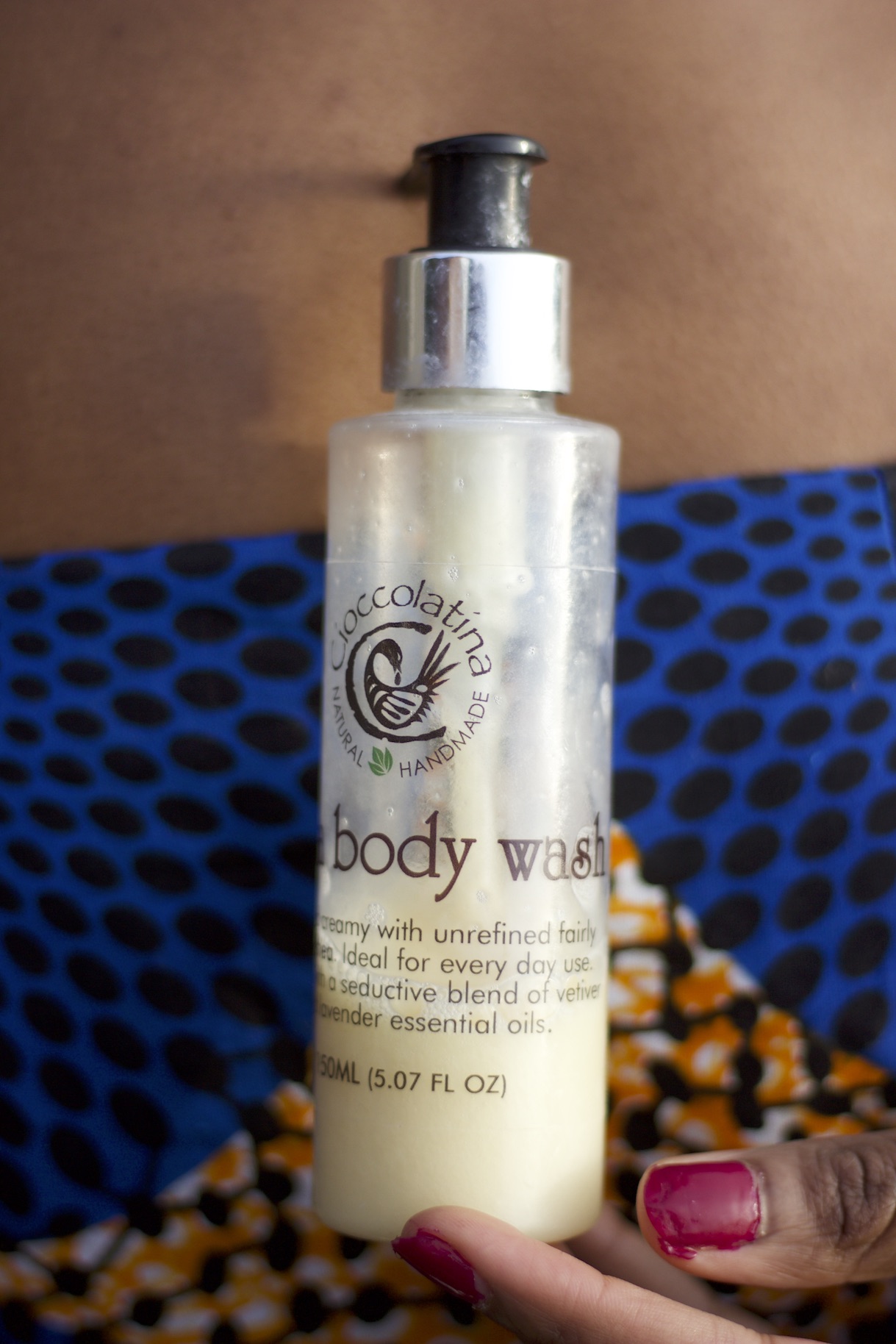 I used this to address my dull skin issue from winter. It's a mild and creamy body wash, I just love the feel of it on my skin. It's quite luxurious and I like to apply it directly to my damp skin with my hands then use a cloth over it.
The Shea butter leaves my skin soft and hydrated straight out the shower and it has a lovely mild scent of lavender which acts like a natural perfume for me. You can see I've been using this! I will be restocking soon.
Ingredients: aqua, butyrospermum parkii, veg. glycerine, ricinus communis, potassium cocoate, lavandula intermedia, potassium sorbate, vetivera zizanoides, linalool
5. Rhassoul Shampoo Bar [Source]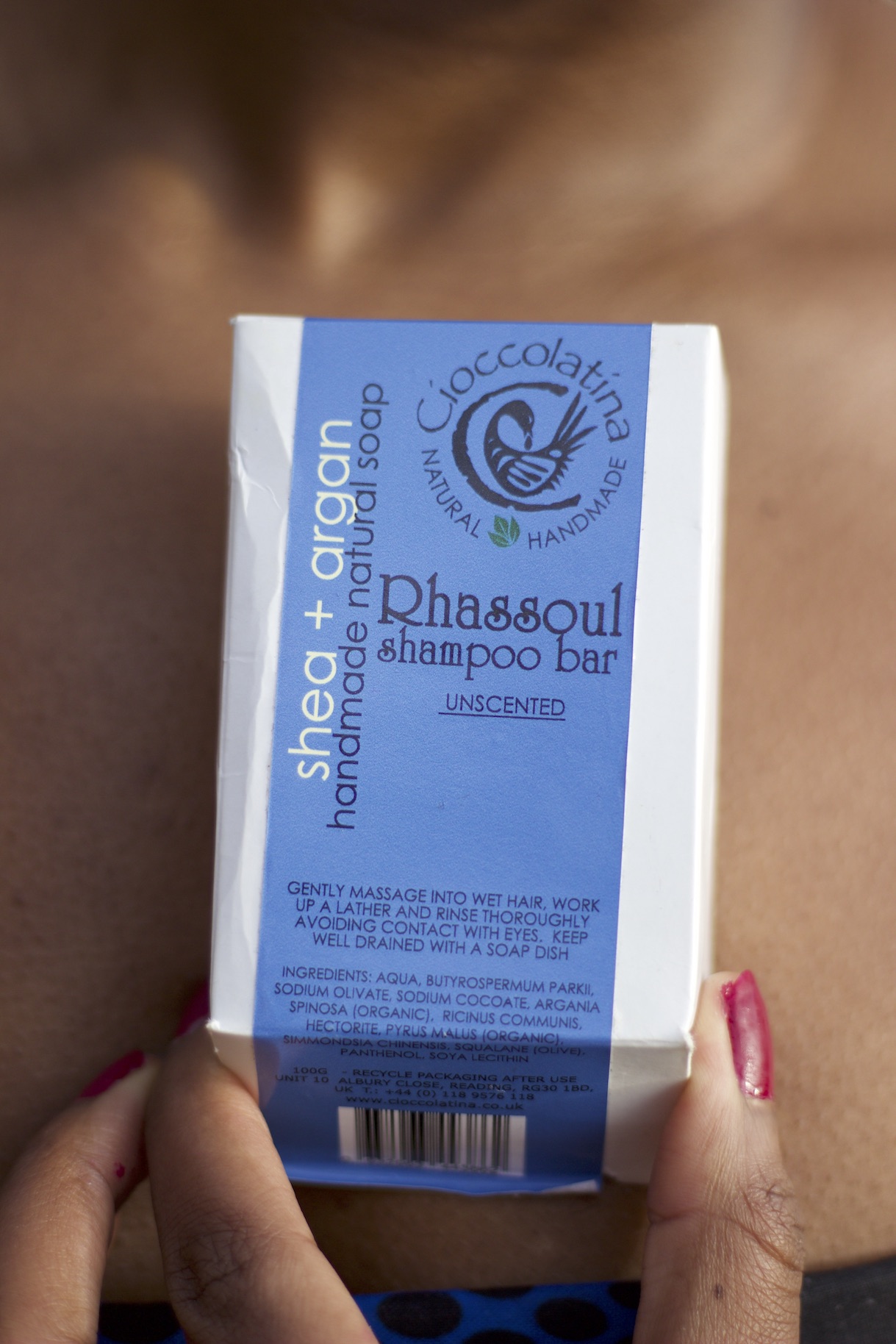 I was so excited to get this shampoo bar. I have used Rhassoul clay in my hair since my Moroccan best friend introduced me to it in 2010 (Thanks Shaz). She brings it for me straight from Morocco in big chunks that I usually crush and mix with water to make a hair mask. My hair LOVES Rhassoul- it hydrates, cleanses and defines my curls all at the same time, so I could not wait to try it out in a soap bar.
When washing my wigs, I always concentrate the shampoo more on my scalp ( less on the ends so as not to dry it out) so I do like it to lather up so that I can work it into my scalp and just squeeze out any excess lather. The good thing is this shampoo bar lathers up so good! I was quite surprised by it, but I literally take the soap and rub it directly into my scalp then add some water and go in with my fingers.
You can totally tell that the bar contains Rhassoul in it. My hair is defined just from using shampoo and it feels so clean too. I like my hair to be really clean with shampoo and I have actually used two shampoo rounds in the past, but I don't feel the need to do so with this product. I do one wash and that is enough to give me clean, defined and fresh hair. This is one of my holy grail products now.
Ingredients:aqua, butyrospermum parkii, sodium olivate, sodium cocoate, argania spinosa (organic), ricinus communis, hectorite, pyrus malus (organic), simmondsia chinensis, squalane (olive), panthenol, sunflower lecithin
So that's it, some of my favourite products to get me spring ready. To shop any of the products using my link then click here: Sheabutter Cottage
Let me know if you try out any of these products, would love to hear your view!
Have a great week x MC