My summer has been full of travel and dancing and high heeled sandals. Which is great, but has definitely taken a toll on my feet at times. I've had to up my entire body care regime and in particular my foot care. So I thought it would be good to talk about some of the products I've incorporated into my summer care regime starting with my feet.
I got sent these Belle Azul products at the beginning of the year. Belle Azul is a naturally-based cosmetic and skincare brand from Barcelona with products formulated from Argan oil. It's taken me a while to actually try these because in winter my feet are always in boots and socks. So I didn't feel the need for any extra foot care other than my daily foot scrub and nightly moisture routine. However summer came, I started travelling more, getting feet out and I noticed that my feet were not as smooth as they could be. So I looked in my beauty cupboard and found these products!
1. Spa Pedicure Kit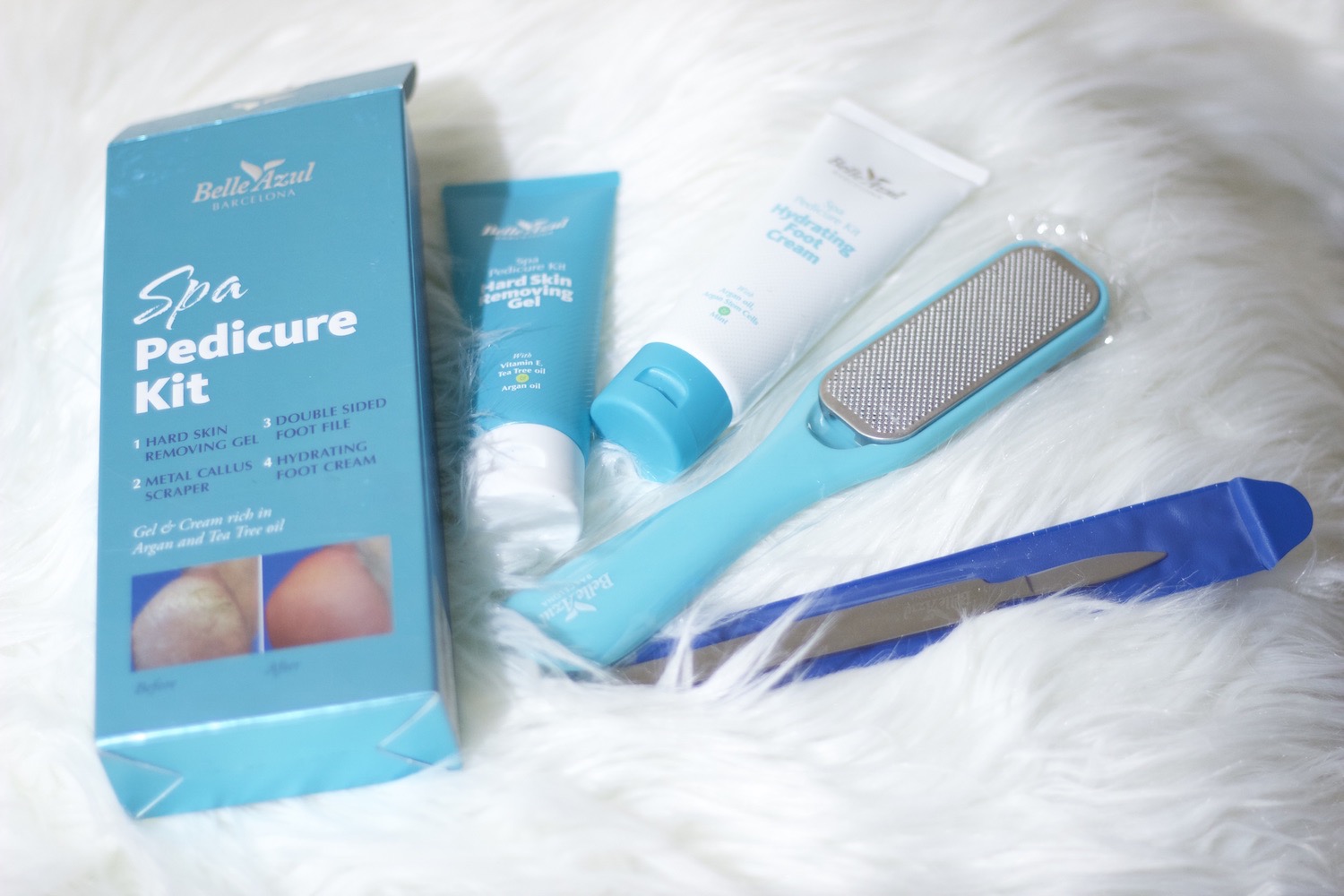 Hard Skin Removing Gel
Hydrating Foot Cream
Metal Callus Scraper
Double Sided Foot file
This is such a great little set. It's quite compact so it's easy to carry around – just be careful with that metal scraper if you're flying! I tried all the products in this set a few times, I found the products were pleasantly scented not too strong or any specific smell.
The gel for me was not really that helpful, I think because my feet did not have that much dead skin so I didn't actually notice that much of a difference. Rating 6/10
The hydrating Foot cream was good, where I could see my feet beginning to crack, it would sit in those spaces and just fill it in so that my feet felt smooth and hydrated. The only con with it is that maybe the formula is too thick as sometimes it would leave blue paste on certain parts of my skin. Also although my skin felt smooth to the touch, it didn't change how they felt without me touching them. So it would have been good to have some peppermint or essential oil in this. Rating 6/10
2. Dual Foot Cleanser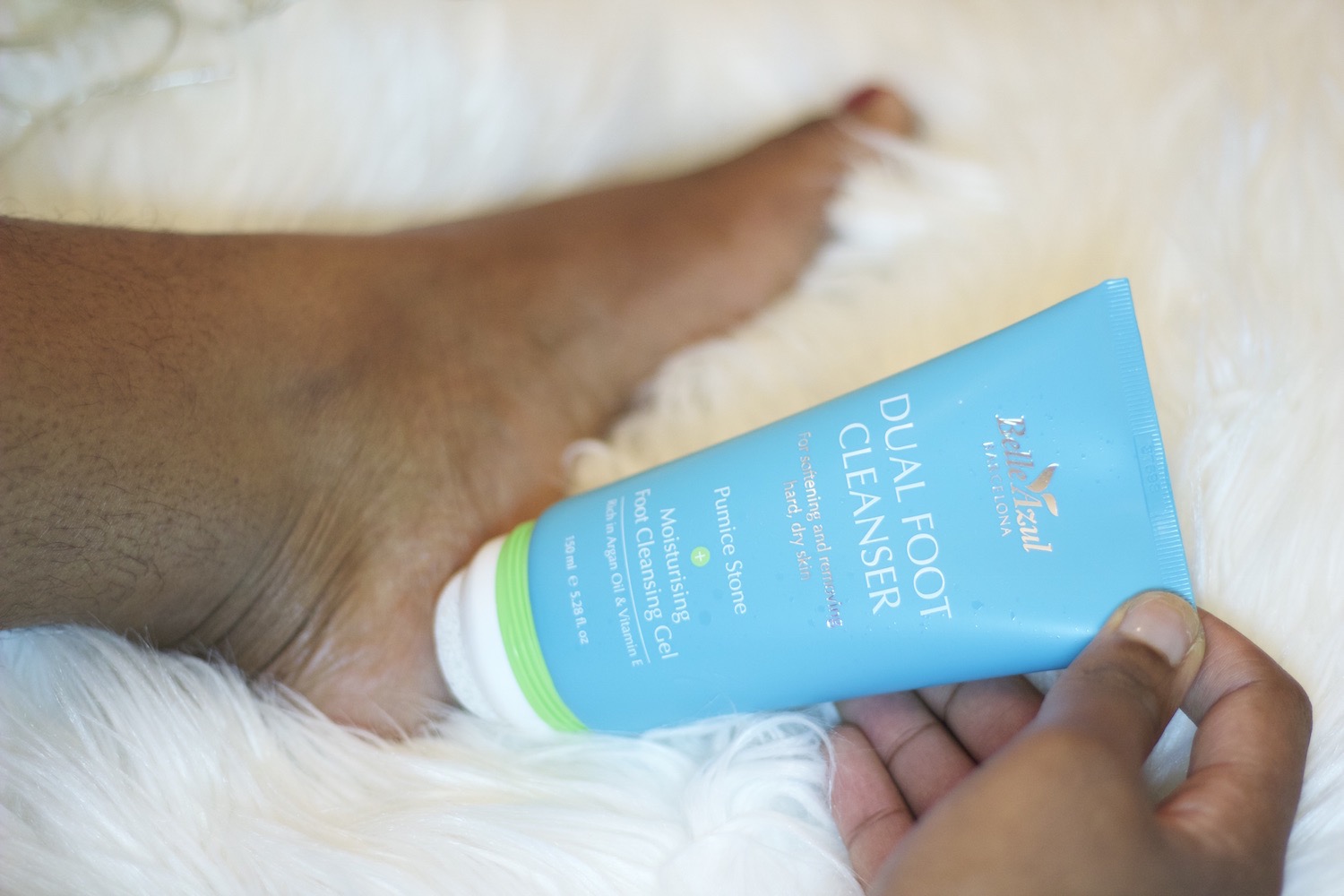 This Dual Cleanser contains:
Moisturising Foot Cleansing Gel and
A pumice stone
I found it genius to have a stone and product in the same bottle. What a time saver right! Basically you squeeze out the product onto your foot and scrub it with the stone.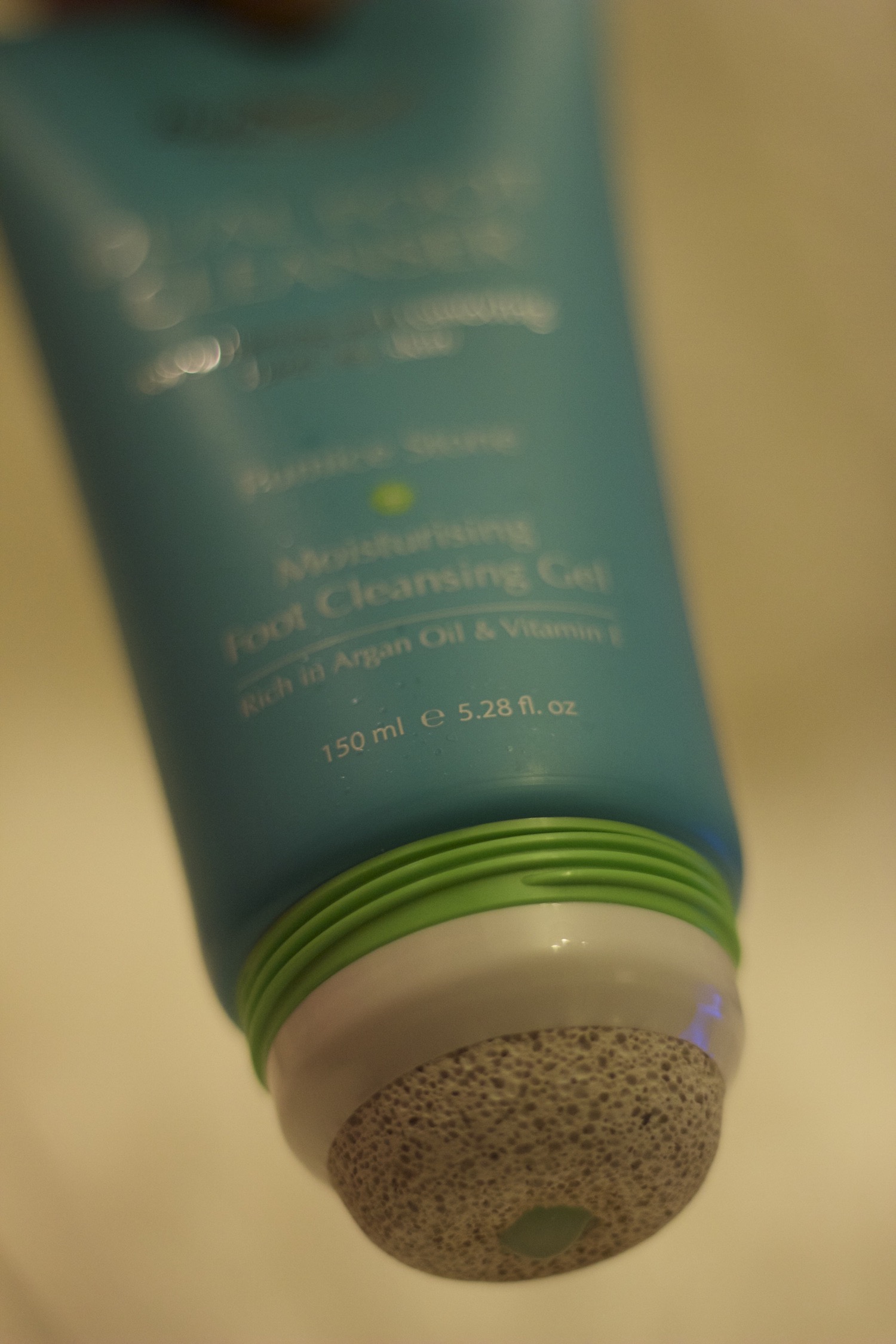 I found the gel itself to be a bit bland. As in it's literally a gel, no little exfoliant or stimulating particles or scent. But I suppose that's because the stone is attached to it and you can just use that to exfoliate. But I did like the consistency of the product, it flows easily and is quite gentle in scent so I could use it daily.
The stone is good, it's not rough, it's actually quite smooth. But it's enough to remove dead skin just by massaging the sole of the feet with it. It did get rid of my dead skin and I enjoyed using it.
I love that the product is two in one, gets rid of dead skin gently and can be used daily. I would definitely repurchase this with my money for when my feet don't need heavy intervention. Overall rating 8/10
You can learn more about Belle Azul or purchase the products in this post on their website at http://www.belleazul.com
Let me know if you try them or what products you use for your feet in summer! ❤
Love and light x MC