It's been so long since I did a beauty post so I am very excited to share this one. With the wonderful weather we are having in UK, I thought it suitable to share how I keep my skin looking summer ready all year round.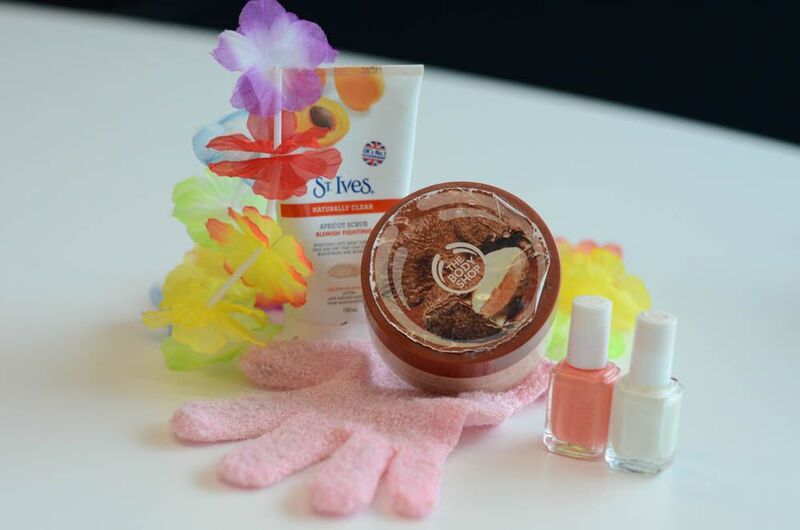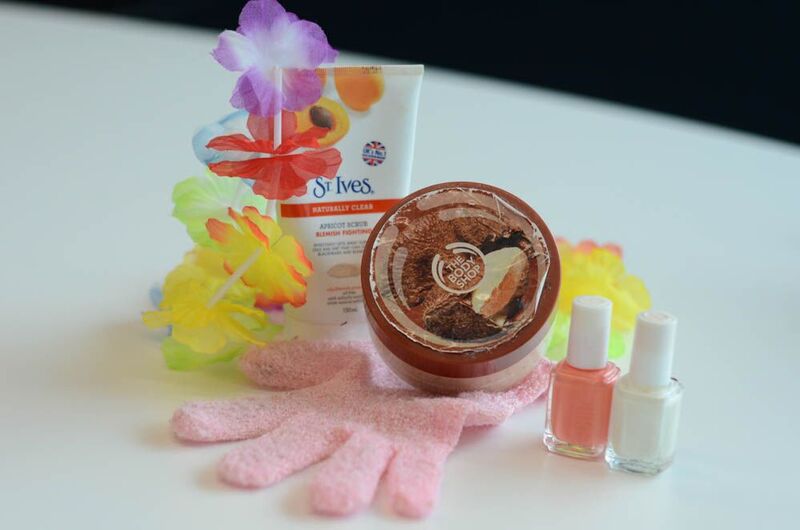 Before I go any further or attempt anything with my skin, the first thing I do is exfoliate! I get rid of all my dead skin by using a pair of exfoliating wash gloves in a circular motion under the shower. I also sometimes use a body scrub to ensure that my skin is left smooth without being too dry. The Bodyshop Brazil Nut Cream Body Scrub is one of my favourites. I love the smell it leaves on my skin and its grainy enough without being too abrasive. Great for all around the body use. I also included the St Ives Apricot Scrub because even though it is meant for facial blemishes, I find that it's just right for my upper body chest area as it is not too rough on the skin.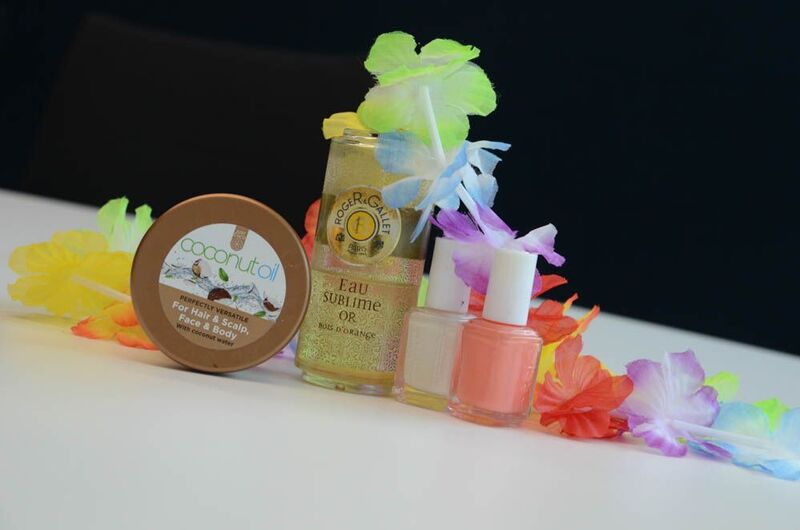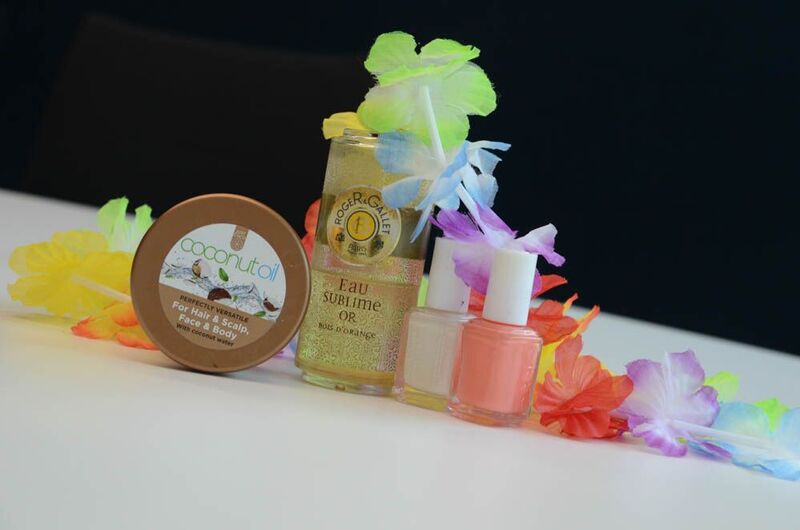 After exfoliating, the next step for me is moisturising. I keep it real simple with this using coconut oil – any kind on damp skin after I get out of the shower. This locks in the shine, it creates the illusion of a natural glow thats somehow emitting from your soul – I tell you now COCONUT OIL is a must have product in your beauty arsenal. Just ask the Youtube babes – it has several uses. After that I do one of two things, I either bronze my skin with the below products or I continue ahead with adding some shimmer on my natural glow. A product I fell in love with this summer is the Roger&Gallet Bois d'Orange Eau Sublime. This has the most refreshing feel to it and a lovely light smell that just says 'fresh'. It adds a striking shimmer to the skin sort of like liquid highlight, yes. I spritz it lightly on my body after moisturising and gently massage into the skin for a healthy, natural shimmer.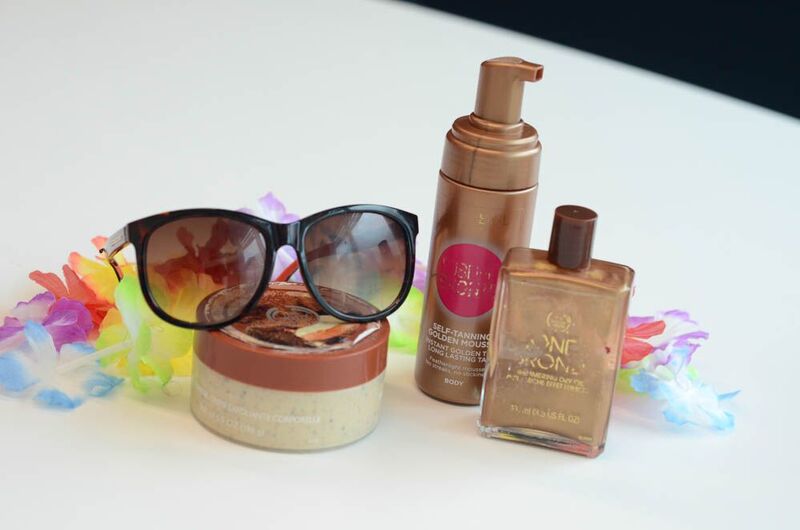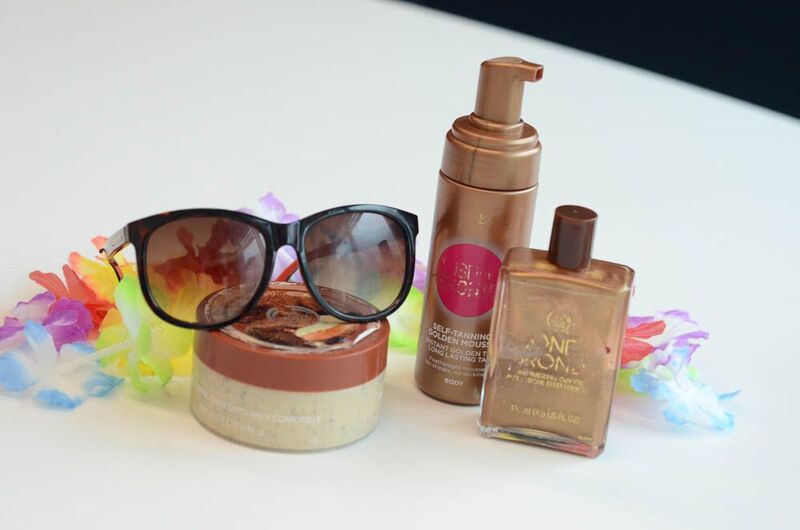 Now for the HEAVY DUTY stuff – I am talking skin so bronze you look like a walking statue or a melanin goddess radiating sunshine! You can tell from the photo above that I really use this stuff. The first is actually tanning mouse. Thats right, I'm black and I use self-tan, why? Because it makes my skin FLAWLESS! I mean just so delicious and deep and bronze and fabulous. I use L'Oréal Paris Sublime Bronze in dark. I actually discovered this back in 2010, I must have tried one of my friend's (Hey Harriette! 😉 ) and instantly fell in love. It used to be a darker liquid back in the day, but I still like the mousse because it soaks in nicely and doesn't stain quite as much. The alternative, for days when I just need one product to do it all is the The Body Shop Honey Bronze Shimmering Dry Oil. In a word – fantabulous honey! Everything you need in one bottle, shimmer, shine, shimmy darling! Do it all! Everything! This bottle is the answer. My legs love it – I dabble a little on the shoulders and décolleté and thats it I'm ready to go!
So there you are, my favourite summer skin products in one. Do you use any of these products? Let me know if there are any I should try below. X MC