[Source]
If you've been following my posts for a while or even taken a browse of my blog, you'll notice that there is a destination that appears here more than the rest: Faro, Portugal. Mum and I travelled to Portugal for the first time in 2014, we fell in love with the Southern coast and have visited the same place in the Algarve every year since then. In all the different places we've stayed in Faro, nothing has beat this hotel.
Epic Sana Algarve is a 5-star Resort luxury beachfront Hotel in Albufeira, with private access to Falesia beach. It's surrounded by acres and acres of pine trees. The hotel has 5 outdoor pools (not that I was counting, I had one pretty much to myself!) and a spa and wellness centre. It is built to be the ultimate relaxing spa break.
FEATURES
So what made this place such a wonderful experience for me?
1. Location
Well let's start with the location. It's literally on the front of Falesia beach, you can wake up on a morning (or afternoon if you're like me ????) and get down the private stairs to the golden sands. Yes.
S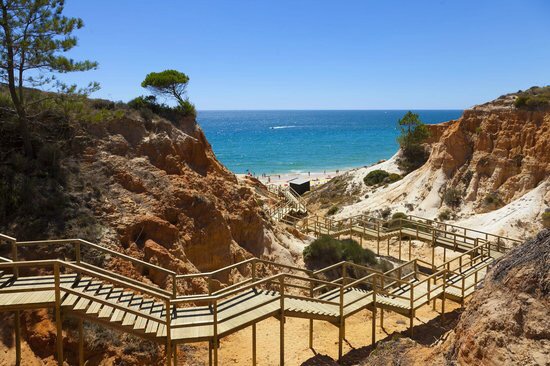 [Source]
2. Environment
Then the greenery. There are so many pine trees around the hotel that you subconsciously start breathing deeper,more properly and with pleasure. This is great for morning or evening walks and also makes for plenty of outdoor workout space if you want to take your exercise outdoors. If you do prefer to stay indoors, there is so much space in this hotel and it has all been designed to help you reach your ultimate relaxation from the calm colour selection to the decor.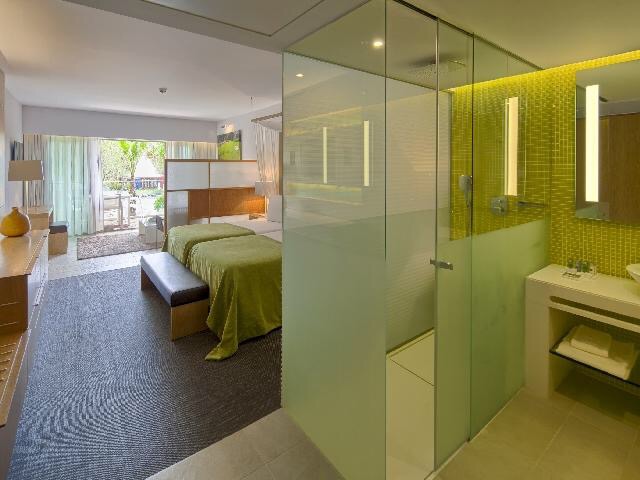 [Source]
3. World class facilities
Another aspect I enjoyed during my stay was the Spa and Wellness centre. I'm not usually into working out while I'm on holiday – even packing a pair of trainers takes real effort. But I'm glad I did on this trip because there is SO MUCH to do! Every morning an activity sheet is posted through your door with activities for the day. Daily group exercises are open to everyone and range from walking to zumba and yoga.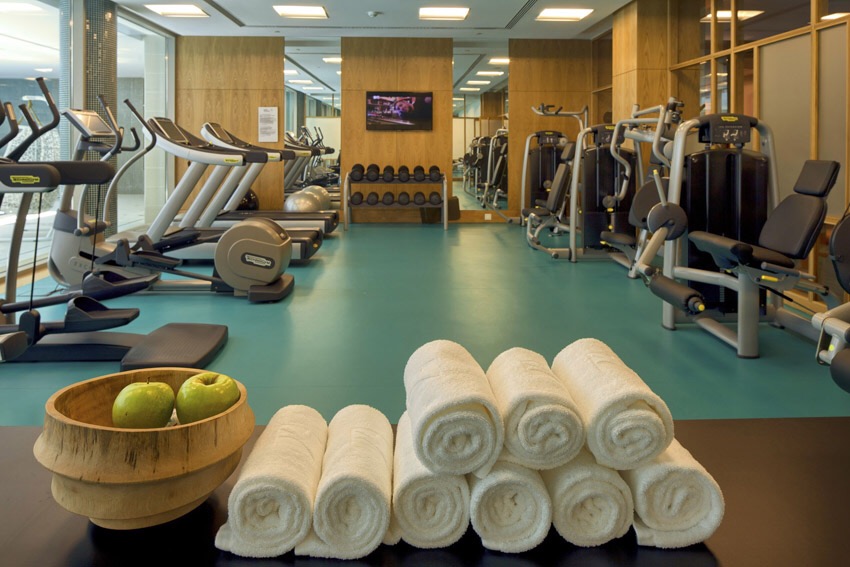 [Source]
So if you're looking for a relaxing Europe beach break away from all the hustle of city life then this is the ideal spot. You will lose yourself in the beautiful nature and tranquillity of the place. For me it was a 9/10 and the ultimate relaxating getaway. It put such a great smile on my mum's face and we both left feeling much more at peace.
Find out more by visiting their website Algarve Epic Sana and get planning your wellness getaway!
Thanks for reading guys, have a great week and leave a thumbs up below if you'd like more of these reviews. Love and light x MC
Make sure you're following me on social media for real time travel updates:
Instagram: @Metiyachique
Facebook: @Metiyachique