Hi guys! How are you doing? It's officially winter and Yorkshire is freezing *cries*. I cannot put it off any longer with pictures of my sunny travels and scenic beach views, so here is an up-to date post of me recently on a shopping trip in Harrogate, UK, rocking my winter style.
As you guys know, winter is not my favourite time of the year (I am working towards a life that doesn't include winter anymore, because I have realised we just are not suited to one another). But anyway before that break up can go ahead, we must survive yet another cold season. This one is already looking up and a smile was put on my face a couple weeks ago thanks to the guys at LOTD.com who kindly sent me some chic pieces to get me through this winter! Find photos and details below: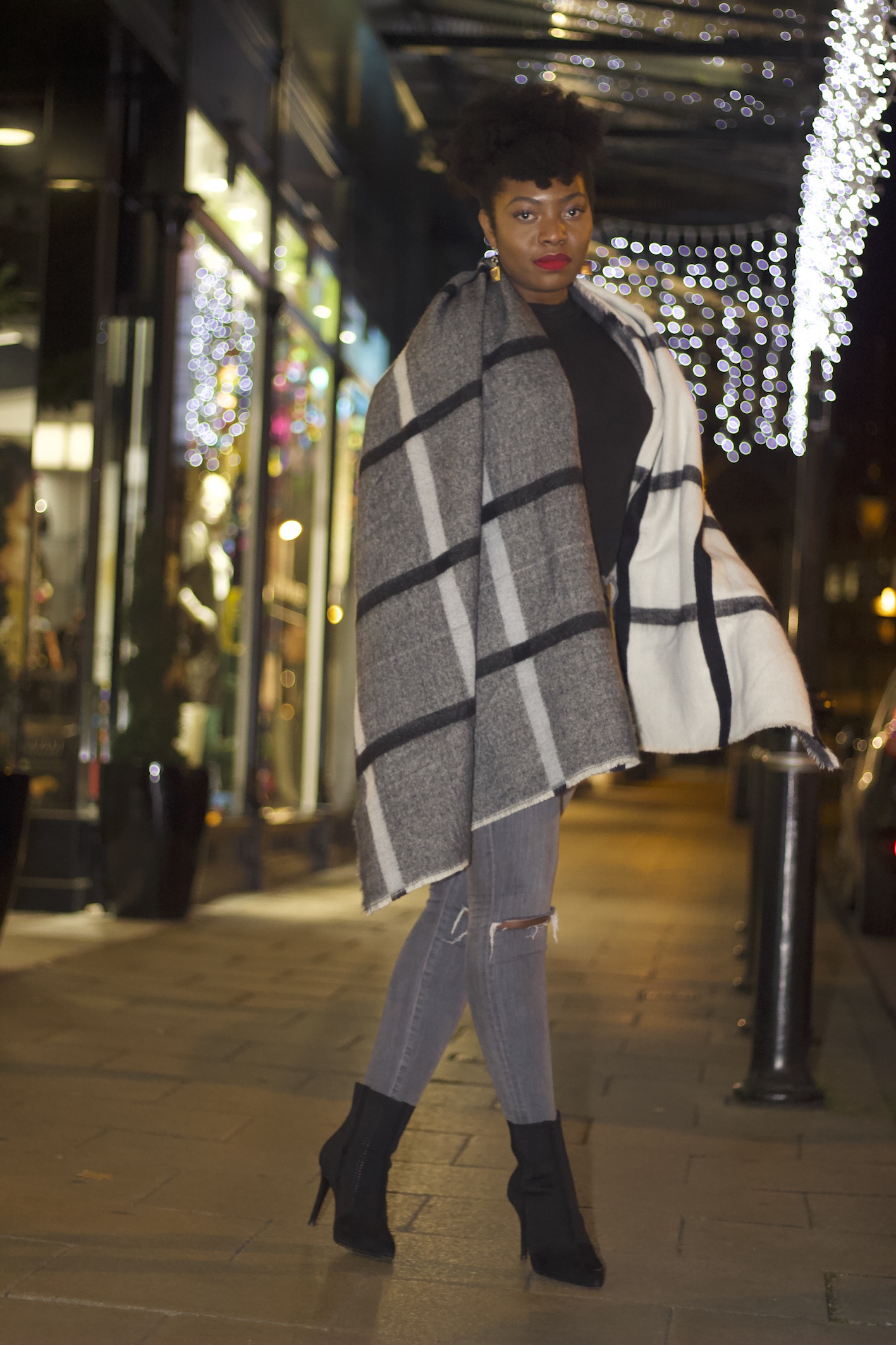 I got this lovely basic black long sleeve bodysuit. I love how simple it is, the round neck is perfect because it's not too high but covers high enough to look super chic and be warm too! The material is quite thin so it can be worn underneath a blazer for work or you can wear it up with a mini skirt or down with jeans like I did: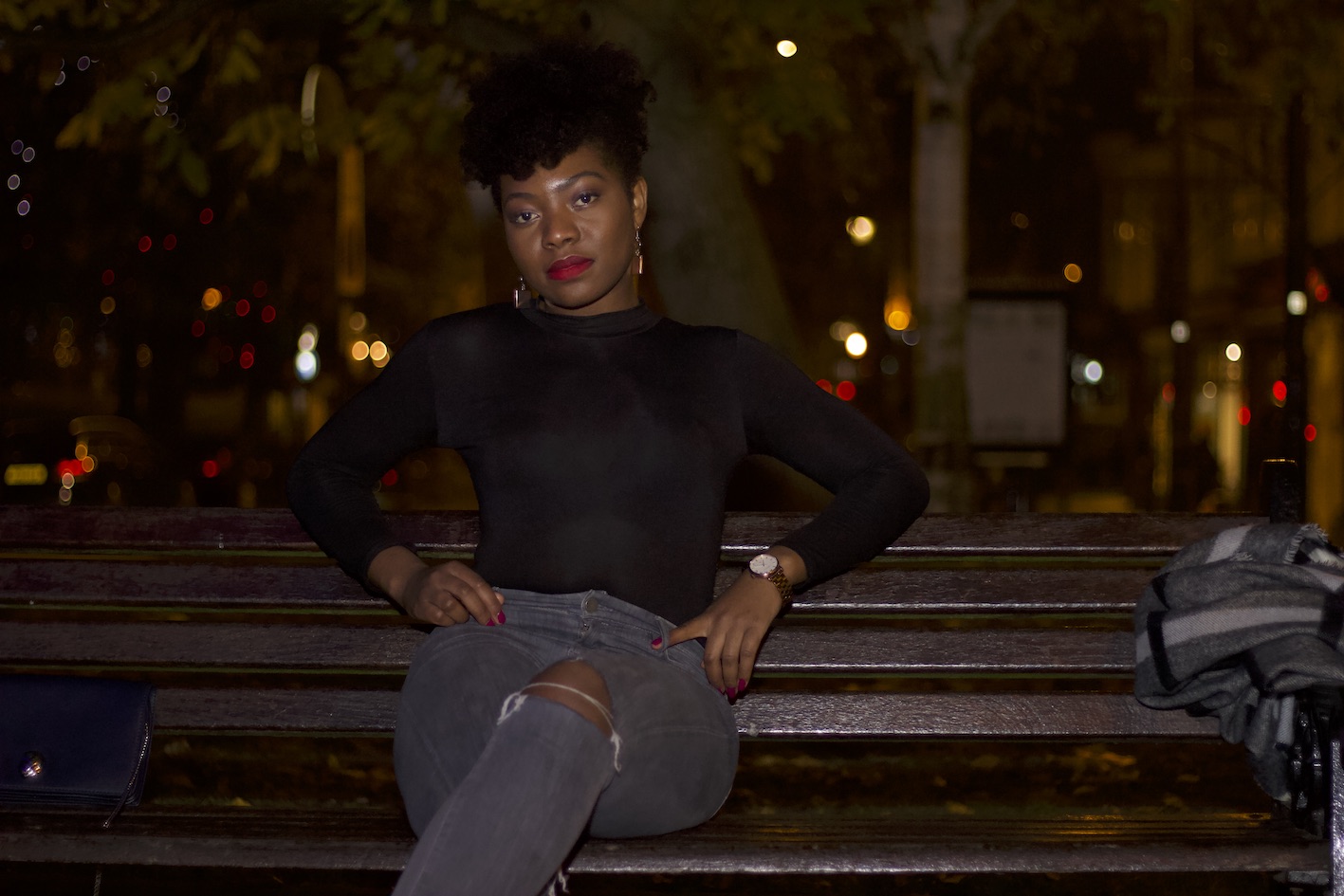 I also got these lovely booties which are perfect for these dark nights. They are so comfortable and can be worn in the day at the office then straight to evening drinks. My jeans tucked perfectly into them as you can see: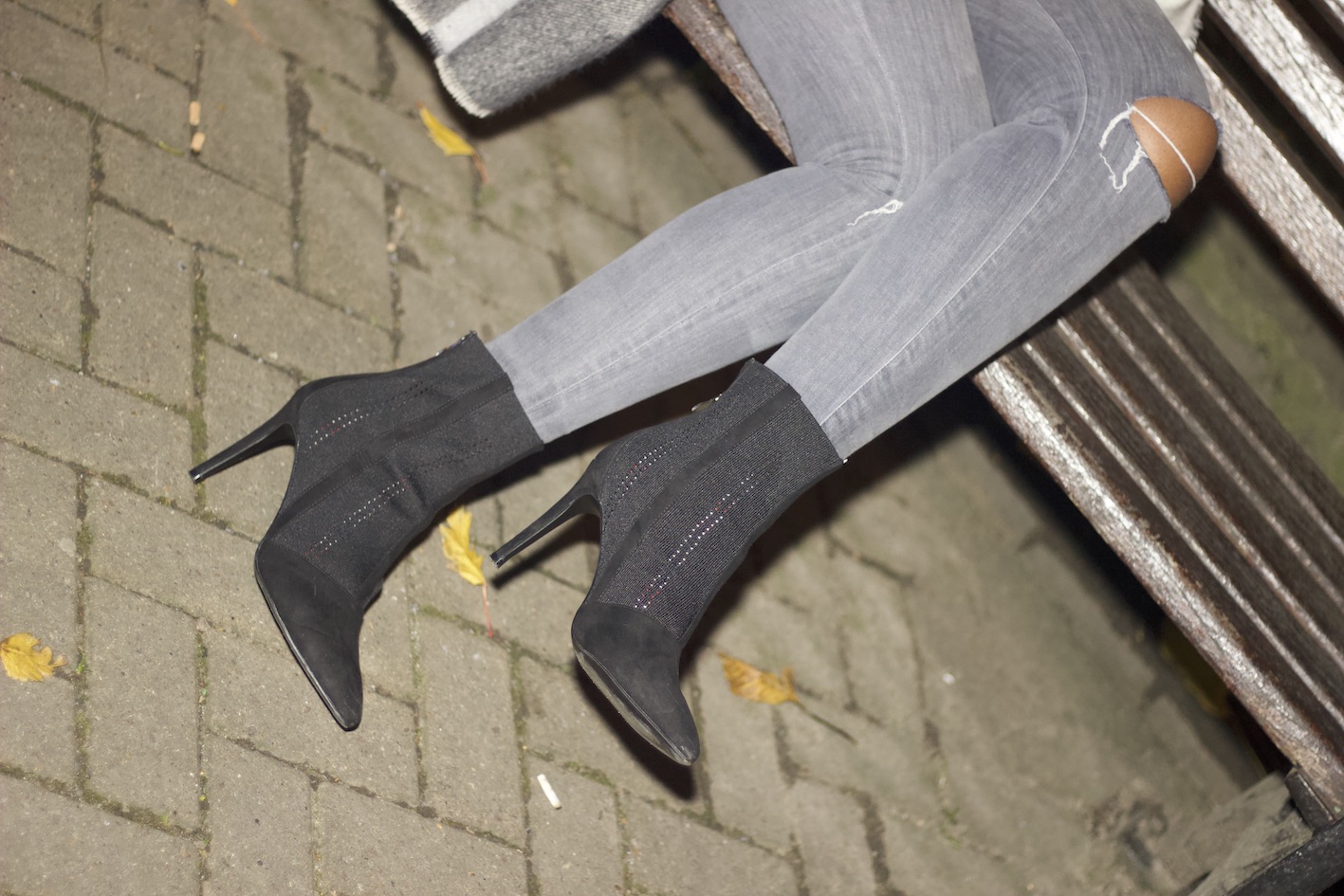 Better view of the booties – the heel is really comfortable so you don't get that 'I've been wearing heels' pain some shoes can give, yea you know what I mean. They are on sale right now as well £15! Shop them here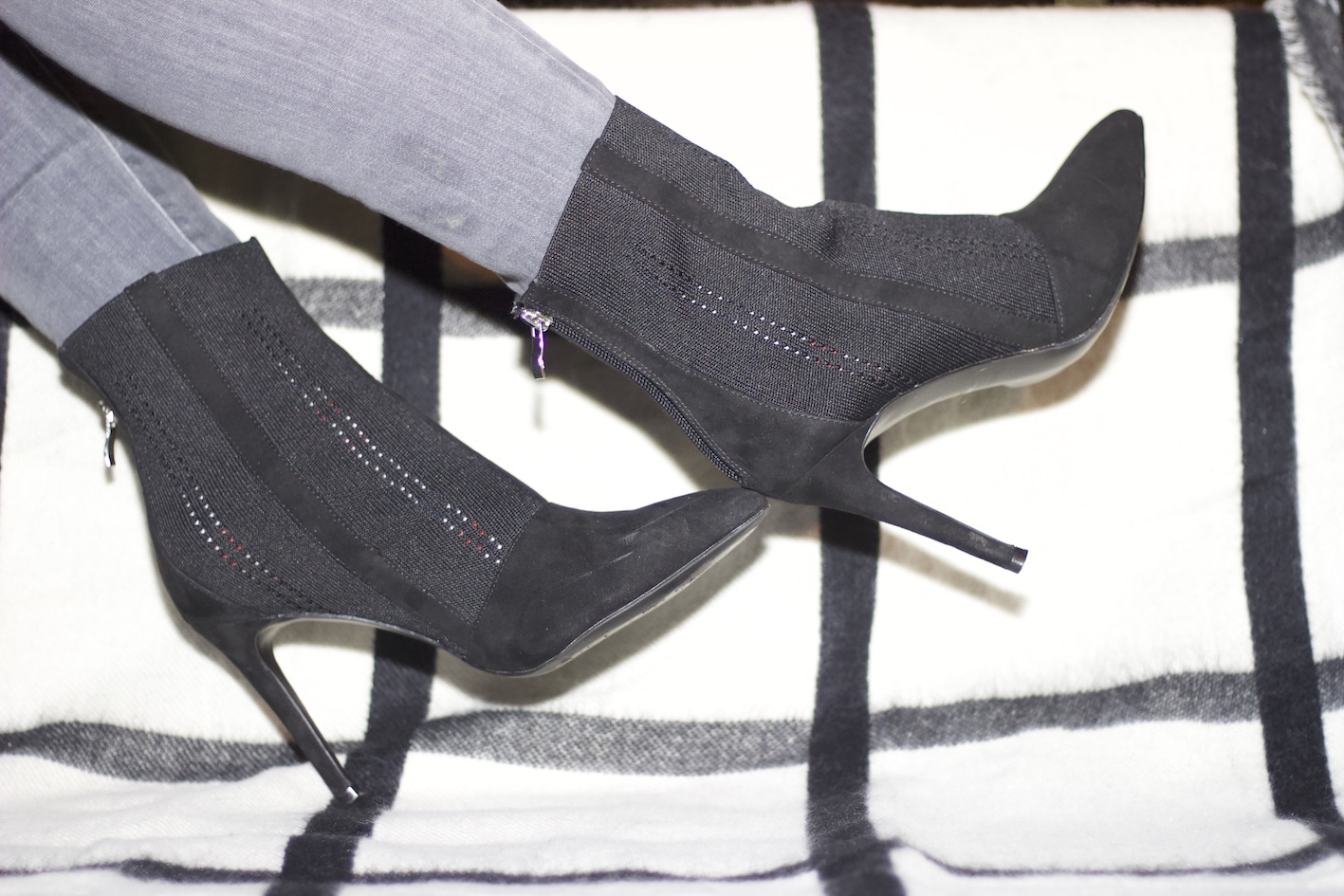 So I paired my items with some jeans from All Saints and a ZARA coat that I seem to have taken over from my best friend – you guys ever have those situations where your girl leaves something at your house and you try it on accidentally one day then just can't stop wearing it? Hahaha its probably because I miss her to be honest – love you A 🙂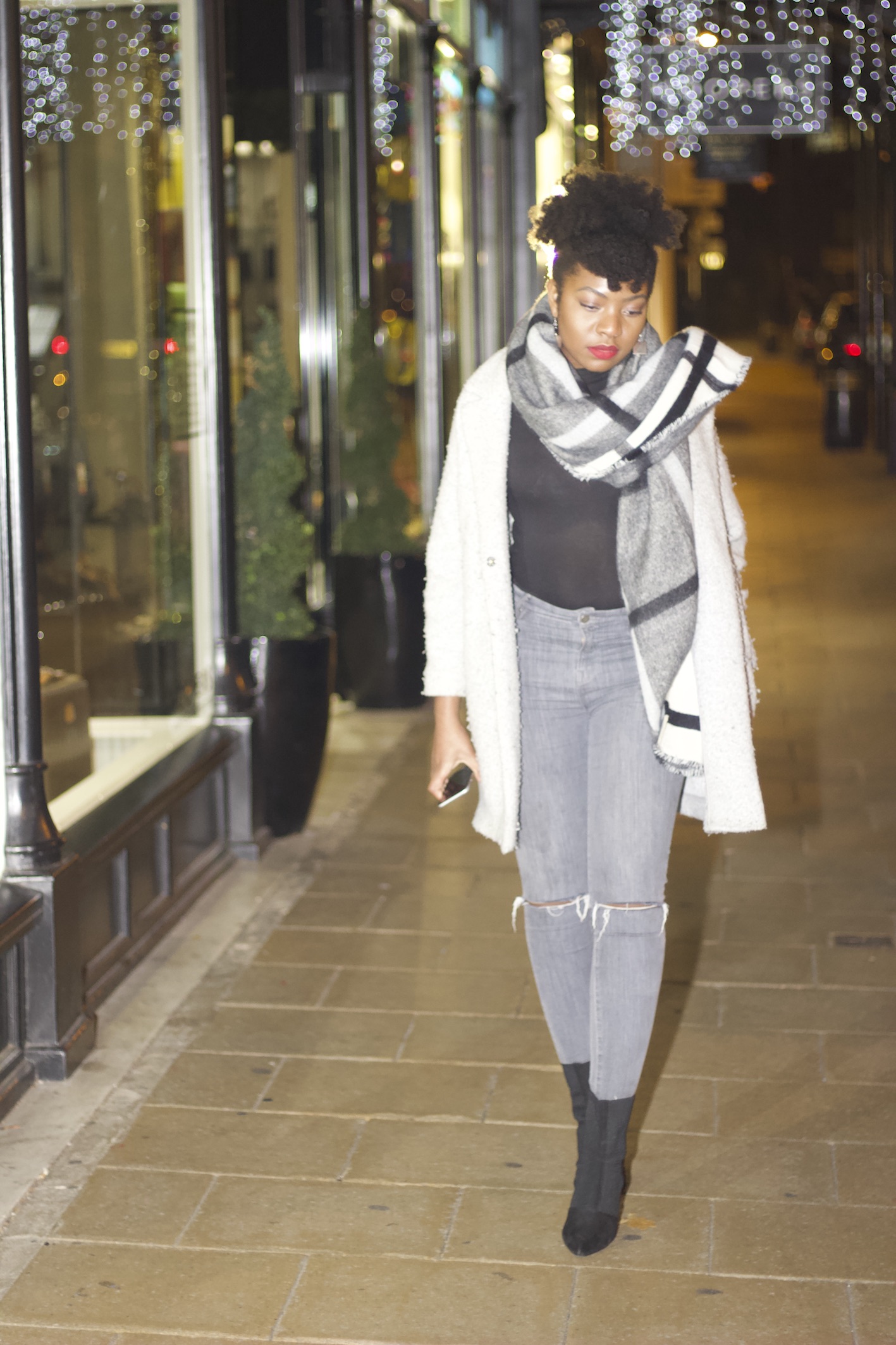 Top: LOTD.com | Jeans: All Saints | Scarf: ZARA | Booties: LOTD.COM
There you have it, a little taste of what winter is looking like so far. Thank you to the guys at LOTD.com and thank you for stopping by lovelies, have a great week and catch you soon. Love and light x MC
Disclaimer: I did not get paid for this post and all opinions are mine.