OUTFIT: Missguided | Skin: Bodyshop Bronzer
"If we are going to die, I'd rather die in Miami" – Metiya, A and Sam on Hurricane Irma.
How has 2017 been for you? Mine was epic. I learnt so much about myself and my strength but also my weaknesses. My highlight this year has been something I haven't actually blogged about. It was my birthday trip to Miami. I've been waiting to share this with you for the longest. See ever since I accepted that my September birthday in England is always filled with rain, I've been booking a trip outside the UK to celebrate it. This year was no different, me and my girls got ready – the destination was Miami.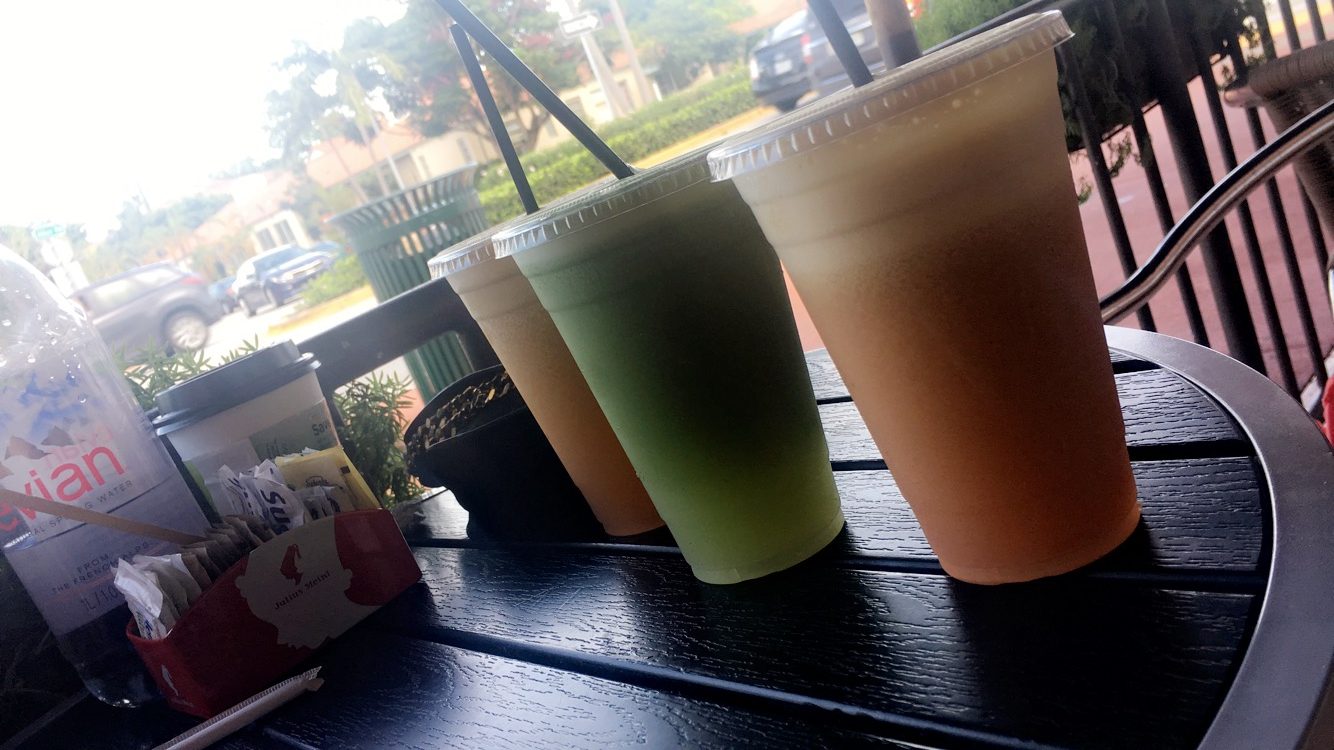 We did everything most things, you are supposed to do in Miami. We woke up at 5pm for all-day breakfast and fresh juices. We met people from all around the world and enjoyed beach days and jolly nights filled with dancing. There was something so liberating about Miami, we were free in every sense of the word.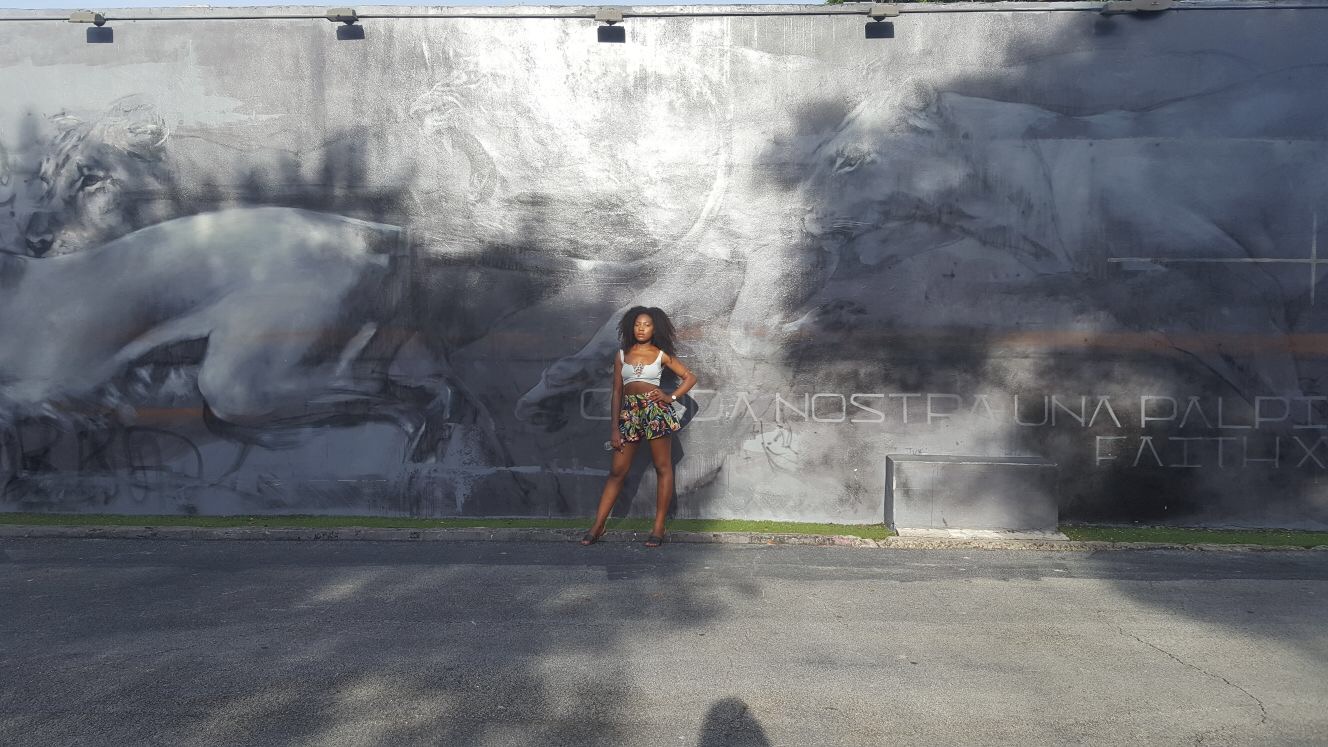 Visiting the Miami Art District – Wynwood Walls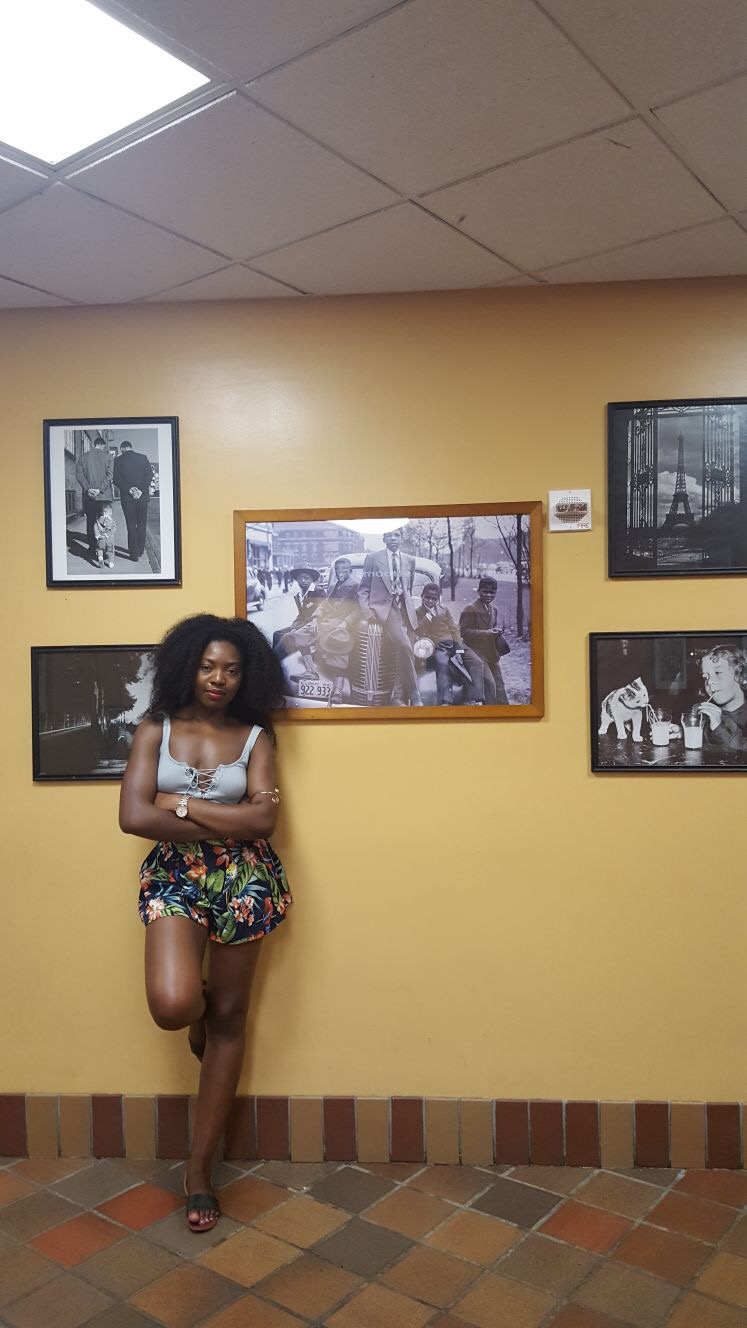 The picture of the boys has been my screensaver for years- we just randomly found it! Shorts : Missguided | Flat sandals : Similar Aldo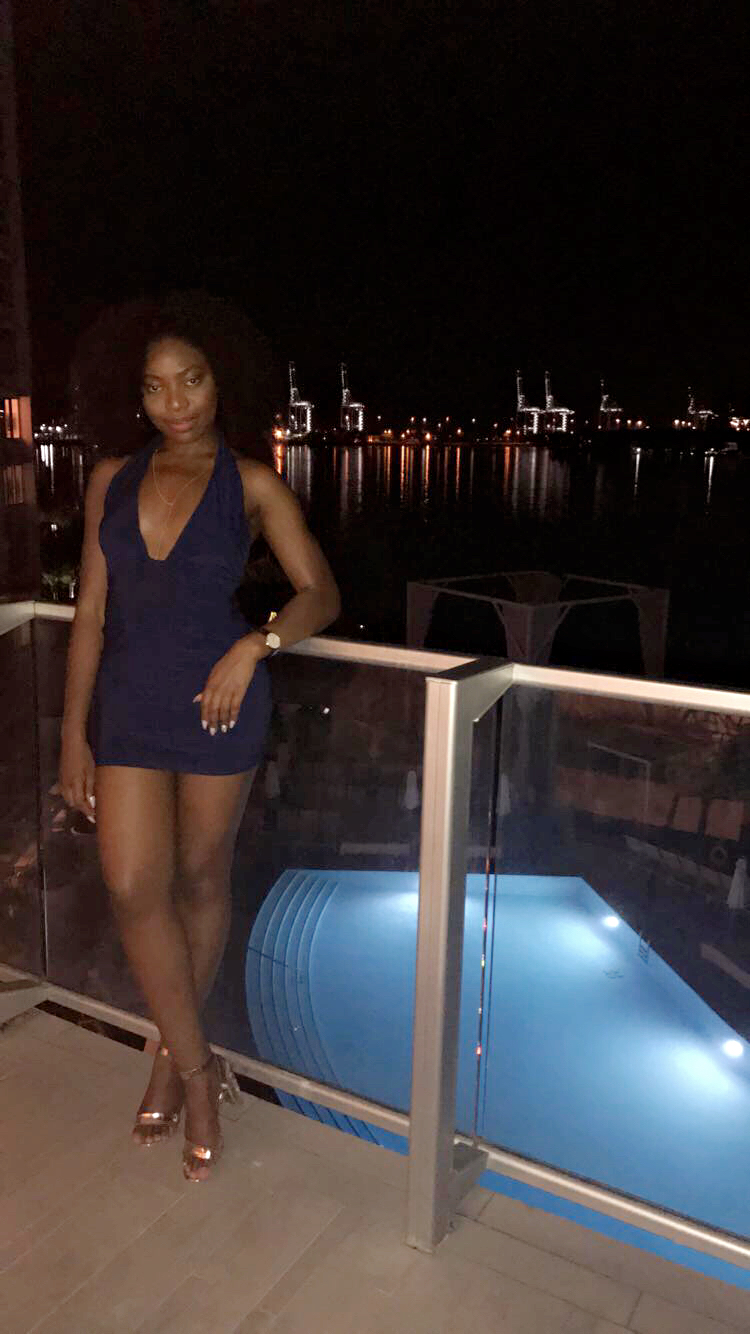 Dress: Missguided | Heels:Similar Public Desire
There were several signs I had in Miami that it was where I was supposed to be. Even when things were not going exactly to plan. The day of my birthday we got up ready to enjoy a boat cruise and toast to another year of life when two of my girlfriends walked into the hotel room looking rather gloomy for a birthday celebration. I was confused and did not understand their expressions. But one of them said to me – 'Metiya, we are leaving – there is major hurricane on the way to hit this very spot.' I was in shock to be honest, my girls will tell you I was in straight out denial that this was happening.
The irony. Girl runs away from English weather and rain, only to be hit with a hurricane in Miami! It took a while to dawn on me, but after heading out of our hotel for breakfast and seeing the normally relaxed locals boarding up their properties – we realised it was time to go. We had to leave. I spent my entire birthday on the phone – on hold to our airline, then on hold to our travel agent and by 8pm that night we realised that we would have to make a decision for ourselves because no one seemed to have the information we required. We spent the night in silence in our thoughts and the following morning we were awakened by loud banging on the hotel door as we told there was an evacuation. The mayor had declared a state of emergency and there was to be a mandatory evacuation of South beach.
We did as we were told and I started praying because there were no flights out. We couldn't find a rental car to drive out and we had just been evacuated from our 'safe spot'. The night before, my two best friends and I had sat together and had a very honest conversation about our options. We thought about dying on the beach, dying mid-way in the air or dying on the drive out of Miami to some 'safer' areas. We realised personally that if we were going to die – it would rather be in the place that brought us so much joy and peace. We did some research and found out our hotel was recently built – it had hurricane proof technology and was secure enough to withstand strong winds. The only issue would be the flooding. We could be trapped for days without water or food. We had to consider our options of survival.
As we waited to check out at the lobby after being kicked out, I wondered what we were going to do. I opened the map app on on my phone and started thinking about where we could go. This was predicted to be a Category 5 hurricane, the strongest the area had seen – Hurricane Irma. I did not tell my family at that time but I did say a prayer with the girls. We decided to head up North, mainland to a spot we hoped would be safer than South Beach. We got there – it was nowhere near as lavish as the 5 star luxury hotel we had been residing in, but it was something – and at that moment it was everything to us. I walked around the beautiful surroundings before lockdown, imagining in my head that the blue sky would be gone, the lovely greenery and flowers would cease to exist and there would be destruction to such a beautiful place. As I walked around, I realised that nothing on earth is perfect. You can find the most perfect place, most beautiful and warm surrounding – but even it will suffer the ugliest turnaround.
I guess I saw then that life is not about finding something perfect – it's about accepting that everything is flawed and choosing which flaws you would rather live with.
As I was walking around, I noticed a large familiar tree. I stepped closer and realised that it was a Moringa tree! I have a thing for Moringa trees. When I was a kid in Zambia, I was surrounded by them, but did not know what they were at the time. As I grew up in England I got into herbs and began buying Moringa online in University. It was only when I visited Zambia in April this year that I realised that all those trees I had grown up with where actually Moringa trees! All this time I was online searching for something and it was in my childhood home all along. Life is really ironic. But when I stood there, underneath the Moringa Tree in Coral Springs Florida, I realised that this was EXACTLY where I was supposed to be, a sign that God had heard my prayer and allowed us to find safety. And I stopped worrying.
We got on with our hurricane supply shopping and familiarised ourselves with the emergency actions to be taken. We were under a 'lockdown' which meant that at a certain time no one was allowed to be outside as it was not safe. We had the news on and watched the weather reporters track Hurricane Irma as it made its way to us. [God bless all the islands that were hit, as you might have seen on the news some places were terribly affected ] So eventually it came, we lost electricity, we were hit by a few tornadoes, the neighbourhood was affected quite badly but ULTIMATELY – we survived! We were fine! None of us were hurt. And I am so grateful to God that he had allowed me to be a survivor.
Despite the hurricane coming on my birthday, it was still the best birthday I have had. I loved Miami and genuinely feel that experience affected me deeply. I made some decisions off the back of it. And one of them was to live life with purpose. It has changed everything.
I don't know you if you will have read all this. But if you made it to this part, I want to tell you that your life is a gift, you have been created for a special purpose that only you can carry out. There is no need to settle for what anyone else says that you should be or do. Your truth will never leave you, and I hope in 2018 we can both seek our truth and live it out to the full together.
Love and light x MC