Hi darlings,
It's the festive season! Lights are up, Christmas carols are being played everywhere and parties are taking place. I love this time and getting all dressed up, creating different looks and experimenting with different styles, but one thing I believe must remain consistent and stress-free are your nails. A great outfit is incomplete without a perfect manicure. So I thought it timely to share my favourite nail salons in Leeds, my current residence.
As with my hair, the most important thing for me when it comes to my nails is health. I want to ensure that treatments I have on my nails do not only look good but also have a positive effect on my nails. I have struggled since forever, birth, I can remember with brittle, fragile nails. This year my nails began splitting from mid-nail bed all the way across, which was not only unsightly but quite painful too. So I have become quite choosy about what I do to my nails and where I go to get it done.
When I moved to Leeds this year, the mission was on for me to find somewhere that cared about my nails as much as I did. Not just for the style but for life *ayyyy*. So below I share some of the best nail salons in Leeds.
This quainty nail bar is conviently located right next to the train station entrance in Granary Wharf. It's a cosy and relaxing space, with a vast menu of styles to pick from. I visited a couple of times and opted for the gel manicure. The online booking is slightly confusing so I spoke to someone over the phone about my booking and felt they were very understanding. I did like the space, while small, I found it comfortable and well arranged. My nail technician was friendly, she answered the questions I had about my nail health and offered me some advice. My actual nails came out well. I am very bad with my nails and was worried about how long these would last before chipping. Unfortunately my pinkie finger did chip within 3 days. It was only a small chip but the salon have a policy to fix chipped nails within a week of treatment.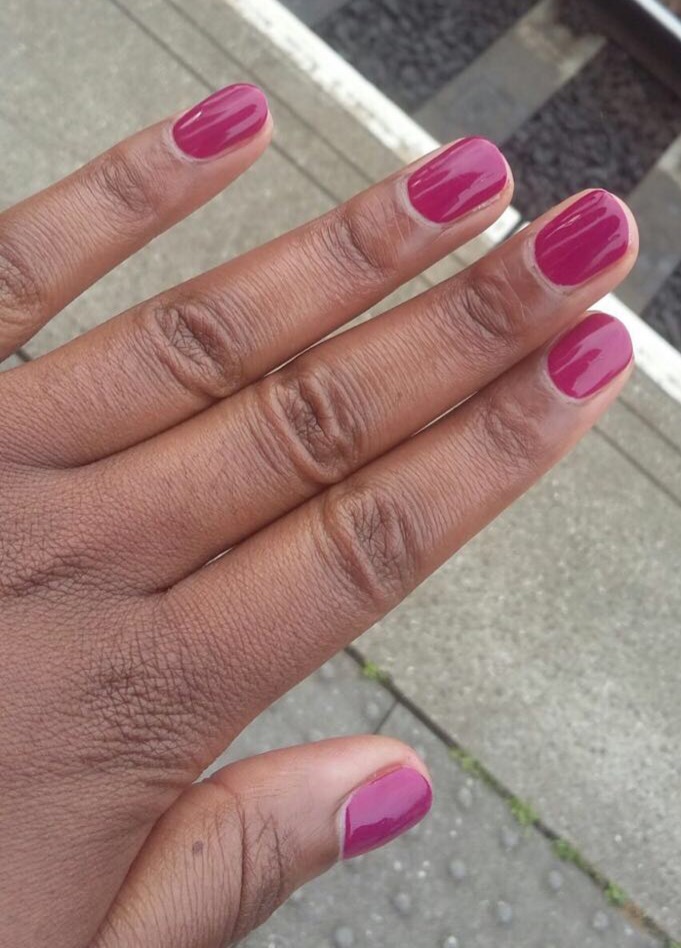 Overall it's a good space and I was comfortable knowing that my nails were not damaged. I would rate this salon 7/10 based on my experiences.
I neeed to break down this salon into location and hair loss treatment.
Mint Nails – Leeds City Centre:
Here I had bio sculpture gel extensions. They were done by a senior technician which I did not request but was very pleased about. The service was great, my bestie came with me and she was able to pull up a chair next to me and we chatted it up during the entire time. They had a great nail colour selection. The nail bar is arranged quite professionally, and I didn't doubt the wellbeing of my nails in this environment. The technician was great and achieved the shape and result I wanted. It was quite pricey for this treatment £55 in total for the application, which hurt a little but I thought it was worth having nail extensions that would maintain the health of my real nails.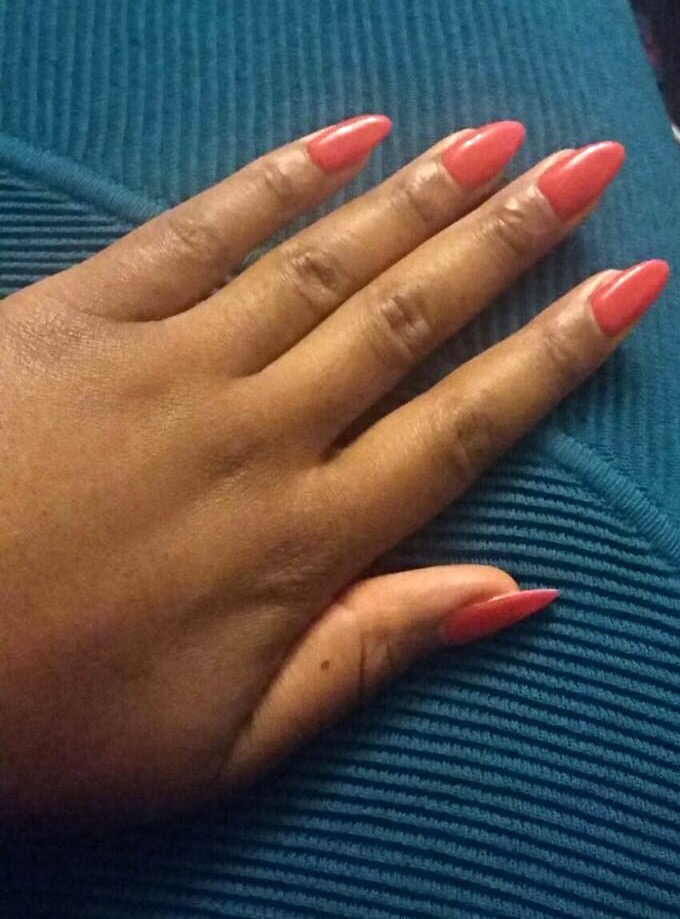 However, I must admit that these nails were quite painful and they did not even last a week before one broke off. They looked so good but after breaking off within the week while I was abroad, I just wouldn't consider them worth it for the price. My nails did end up getting damaged as so many broke off and I ended up having to trim the rest. So although I would recommend the salon, perhaps not for this treatment unless you're very careful with your nails unlike me!
Mint Nails – White Rose Centre:
At the Mint nail salons here, I had a manicure and pedicure done. This visit was quite important to me as I had taken my mum along for a treat and some bonding mother-daughter time. The manicure was quick, not as technical as I would have liked but the service was good and we had a very friendly technician. I felt they could have shaped the nails better or paid more attention to the cuticle detail, but they made mum comfortable and that made me happy.
I had a quick pedicure which came out great! The technician shared some tips with me and was VERY patient with me picking a colour. Mum had a proper pedicure with foot scrub and soak. The lady who did her feet was called Claire and I must say she surpassed both our expectations. The girl put in a real scrub down! She was so professional and focused, it was wonderful. Mum was pleased with her feet as was I. I think I prefer the White Rose Mint Salon vs the one in Leeds city centre. But overall I would rate their salons as 7/10 based on my experiences.
This place was actually brought to my attention via wahanda Treatwell. It is opposite the Nando's on Briggate Leeds, I'm sure I'm not the only one who has walked past it and wondered what's it like. Amazing. That's what. They specialise in OPI polishes and have alll the colours you want. I booked it via Treatwell but spoke to them on the phone as well. The service from the start was excellent. They took my coat without me asking and offered me a selection of drinks including a glass of prosecco if I so wished (perspective ladies). The nail technician was highly skilled, my nails were sore from a very bad nail job in London (thanks Grace!) but she managed to trim and buff without causing further pain. She also allowed me take my time with the different nail varnish, patient while I chose the right colour. This was my favourite place of all the ones I've visited, the service, quality and actual salon were the best I've experienced.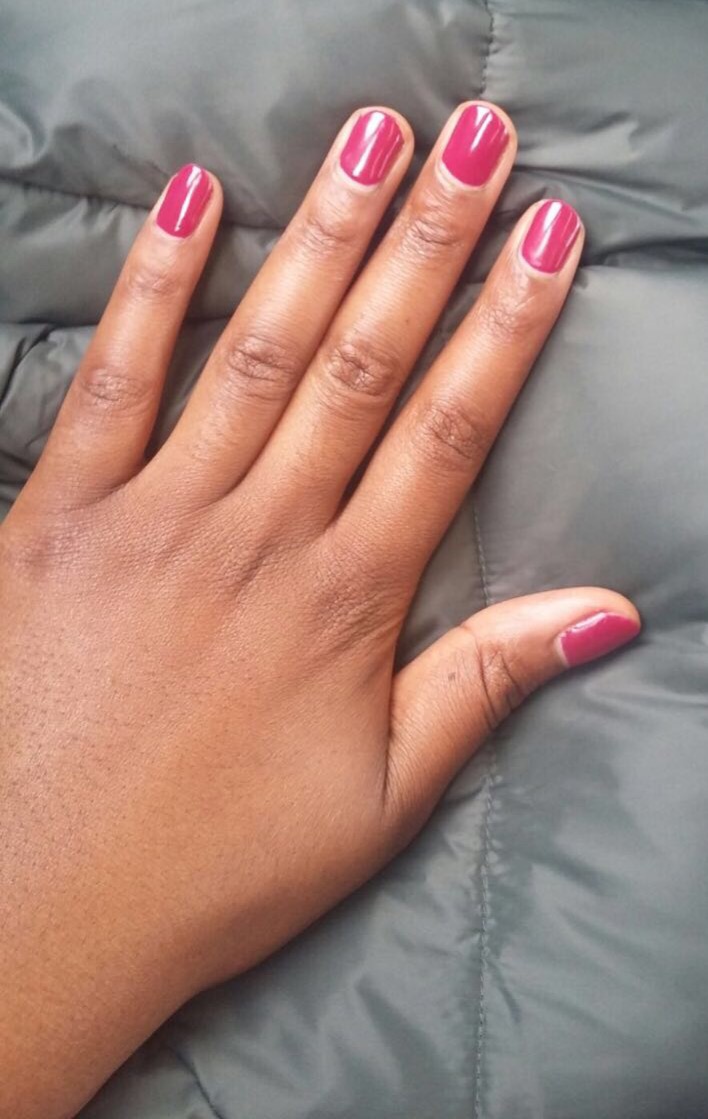 The colour came out great and my nails lasted me 2 weeks without chipping! Me?! I was convinced I had a problem with being too rough on my hands but this has restored my faith! I am a lady! *twirls imaginary skirt* 9/10
So there you have it, my favourite nail salons in Leeds. Have you been to any of these and how did you find them? Let me know if there is somewhere you would recommend me to try. The ones I have my eye on are below:
Essie Nail Bar – House of Fraser, Leeds HOF
Luxury Nail bar – Aveda, Leeds RM UK
Thanks for reading, share with someone you think will enjoy! MC x