The only life I want to live is one where I can be me, fully and unapologetically without fear or regret.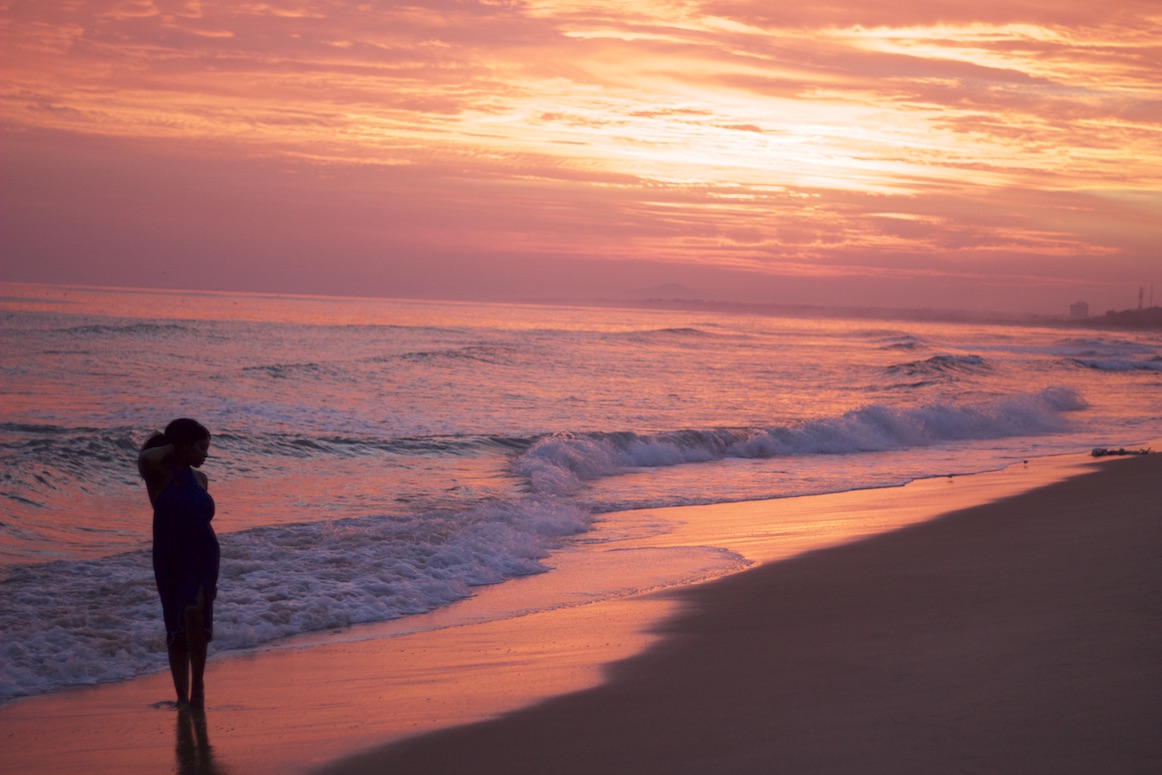 Several people can judge where I am now, but only I know the journey it's taken to get here.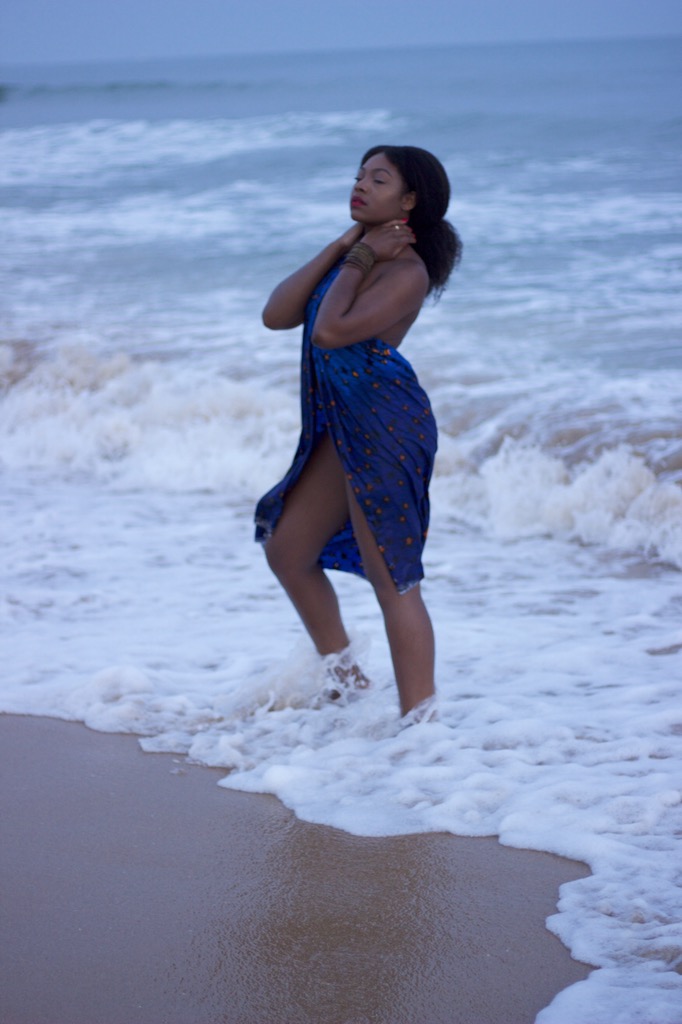 Took me a while, but I've learnt to love myself deeply enough to not want to be anyone else.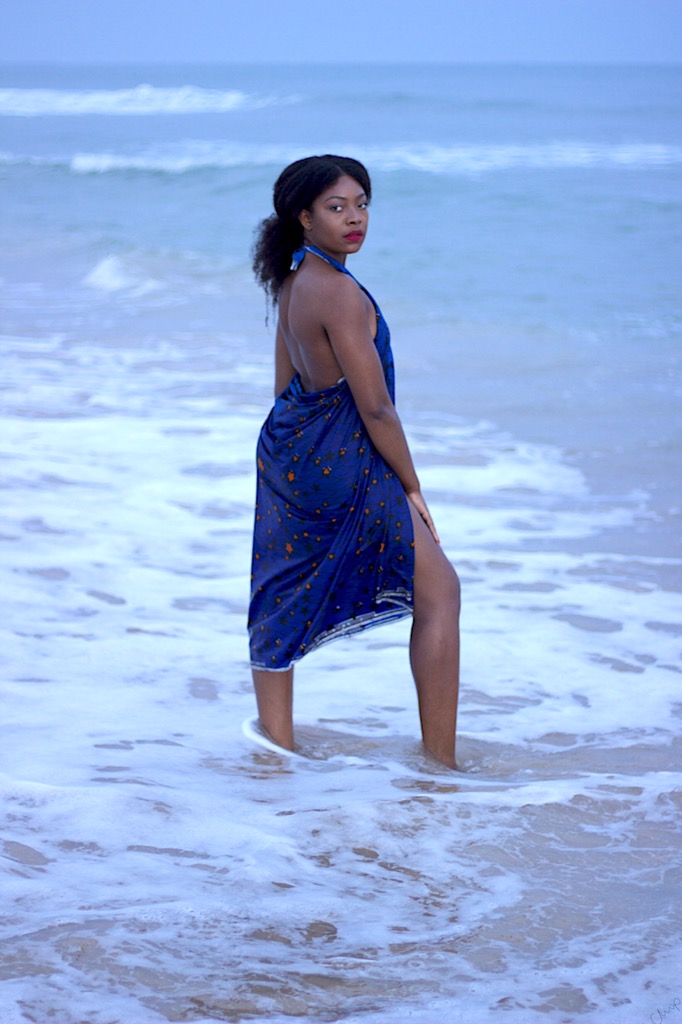 Ultimately, the most important thing is that I'm proud of the woman in the mirror.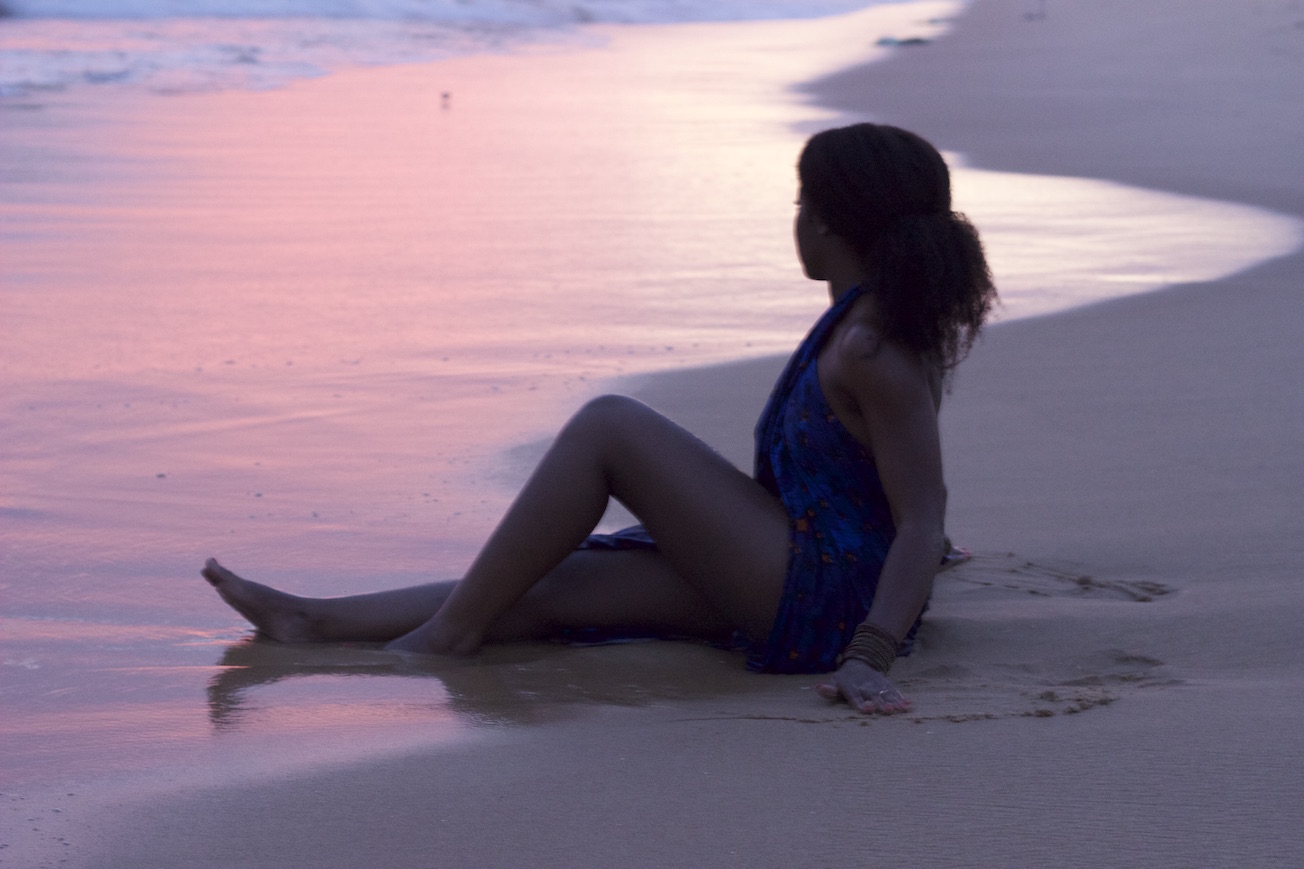 I do not wish to add or take anything away; I am beautiful just as I am.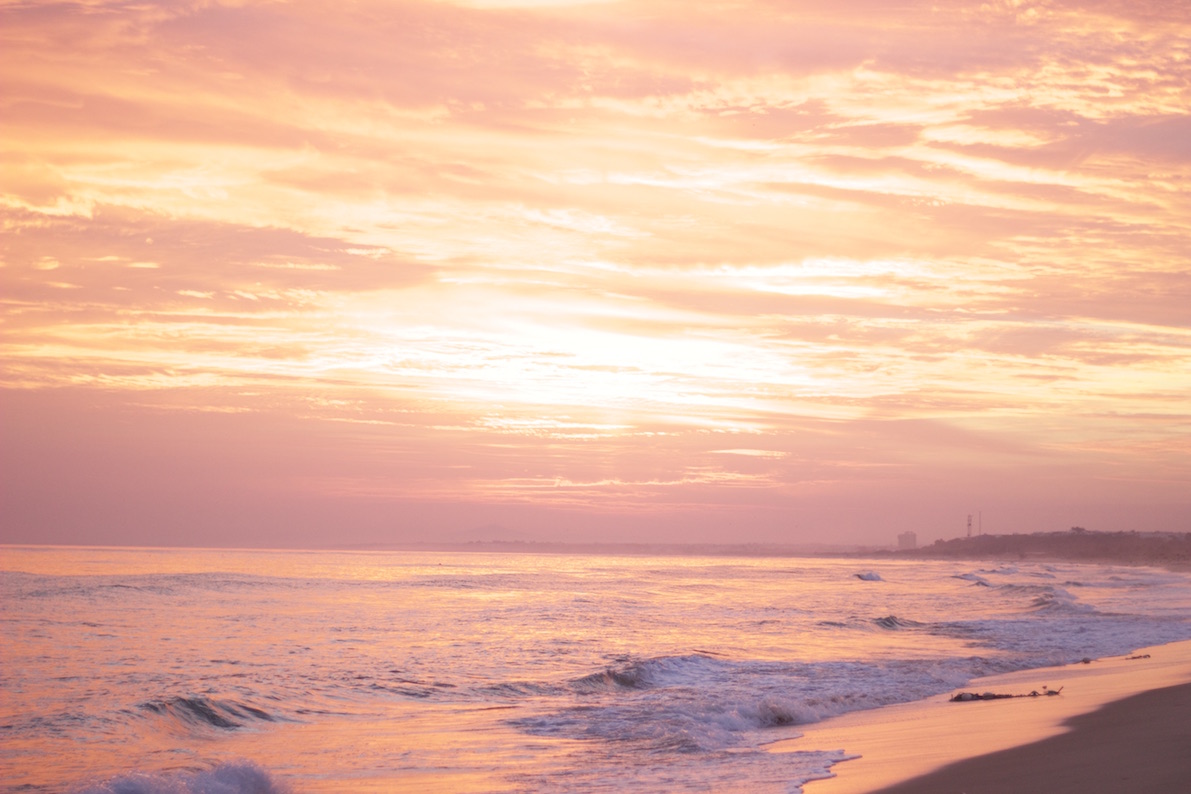 The beauty of the sunset is not that it sets out to be beautiful, it just sets.
Chitenge Wrap: Zambia | Sunset: God
This post is written in collaboration with The Children's Society. They published an in-depth study into children's well-being called The Good Childhood Report 2016. This report showed that there is a significant gap in happiness between boys and girls. Girls are becoming increasingly unhappy with their lives overall and especially with their appearance. This post is dedicated to those girls.
When I was 14years old, I decided that I wanted a nose job. It was bound to happen ever since the awful day at 9 years old when I discovered through reading 'Body Facts' that my nose would NEVER stop growing. But there I was at fourteen years old, no longer dreading the nightmare or pinching my nose to avoid it getting bigger, but actually living the nightmare. It had come true, and despite numerous research, looking far and wide for resolutions – I could not find an alternative, there was only one solution and that was to carve away the parts I considered 'extra' on my nose.
After coming to terms with this decision, I decided it was time to share it with my closest and dearest. My best friend Nicola and I were in our usual habitat – the girls toilets, when I looked at her through the foggy toilet mirrors and made my announcement. "Niki, my nose is massive, it is getting in the way of my potential beauty, and I need a nose job." Niki's reaction was less than satisfactory, for years I had confided in her about my most deepest and darkest insecurities so I really expected that she of all people would understand my plight. However, all she did was dismiss my comment like a useless statement and moved on to something else. I was shocked. I had to ask if she had heard what I told her. This time she said "Your nose is lovely, it fits your face so well and doesn't look anywhere out of place – I have a big nose!" Shocked was an understatement.
To imagine someone would think this big, flat, thing on my face as 'lovely' was bewildering to me. Furthermore, my friend with the most perfect pointed and slender nose thought she had a BIG nose! Was she deluded? Could the person I had given so much trust to have such awful judgement? and worse, if we were best friends and she thought as I did – could I be deluded about my nose too?
Looking back now, I can see why I had grown to despise my reflection so much. See I was a black African girl with black African parents growing up in a very white world. I learnt about beauty from my friends at school, before that – we were all just human blank human canvasses distinguished by our unique smiles. But at high school, I started learning that not every canvas was created equal – there was 'pretty girl' so-and-so with the straight blonde hair and blue eyes, and 'beautiful girl' so-and-so with the hazel eyes and long wavy hair. There was 'Fit girl' so-and-so with the perfect abs and bum – the object of every schoolboy's desire. And then there was me. The black girl. Not really beautiful or pretty or fit – just you know, the black girl.
I recall looking at the TV and wishing time and time again that a girl with skin like mine, a wide nose and kinky afro hair would appear on the adverts or as the pretty girl in Corrie or Emmerdale, but it never happened. She never came. And so I started to believe that my features were not beautiful, my look was not desired and therefore my value was reduced. This belief might have eventually surfaced in the form of me wanting to have a nose job. But I was so glad to have shared the thought with Nicola that day. It took me a long time to fully embrace my physical features from my kinky natural hair to my feet – literally (I had big feet!). But when I started to look at myself through eyes of acceptance, I realised that everything on my face and body fit me so perfectly. If I changed a single thing then I would not be me. I was beautiful. I am beautiful and just by accepting myself, I can be happy in my own skin.
My strength now comes from knowing that there is no-one else like me. I believe that I was created with love and purpose that comes from much more than my outer appearance. I know just by having pure intentions and love for myself and others, that I am the most beautiful person possible even if others' are unable to see it. My worth is not determined by someone else's ideals and my beauty cannot be measured by comparing me to anyone else. I want you to see just how beautiful your differences and unique features make you. To be able to look in the mirror without ANY enhancements (surgical or otherwise) and say "I am beautiful just the way I am".
All my love x MC
For more information on the The Children's Society, visit their website here.