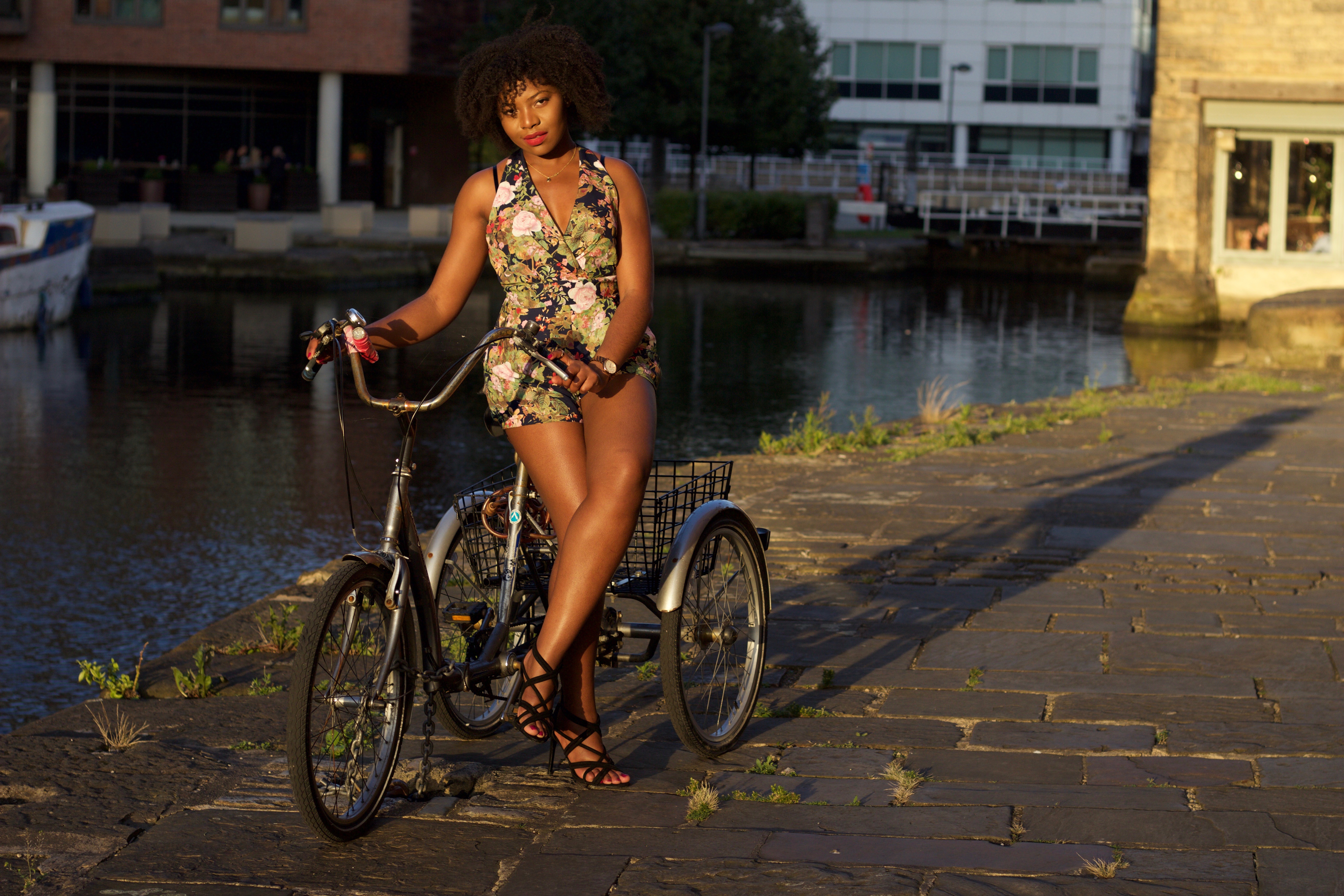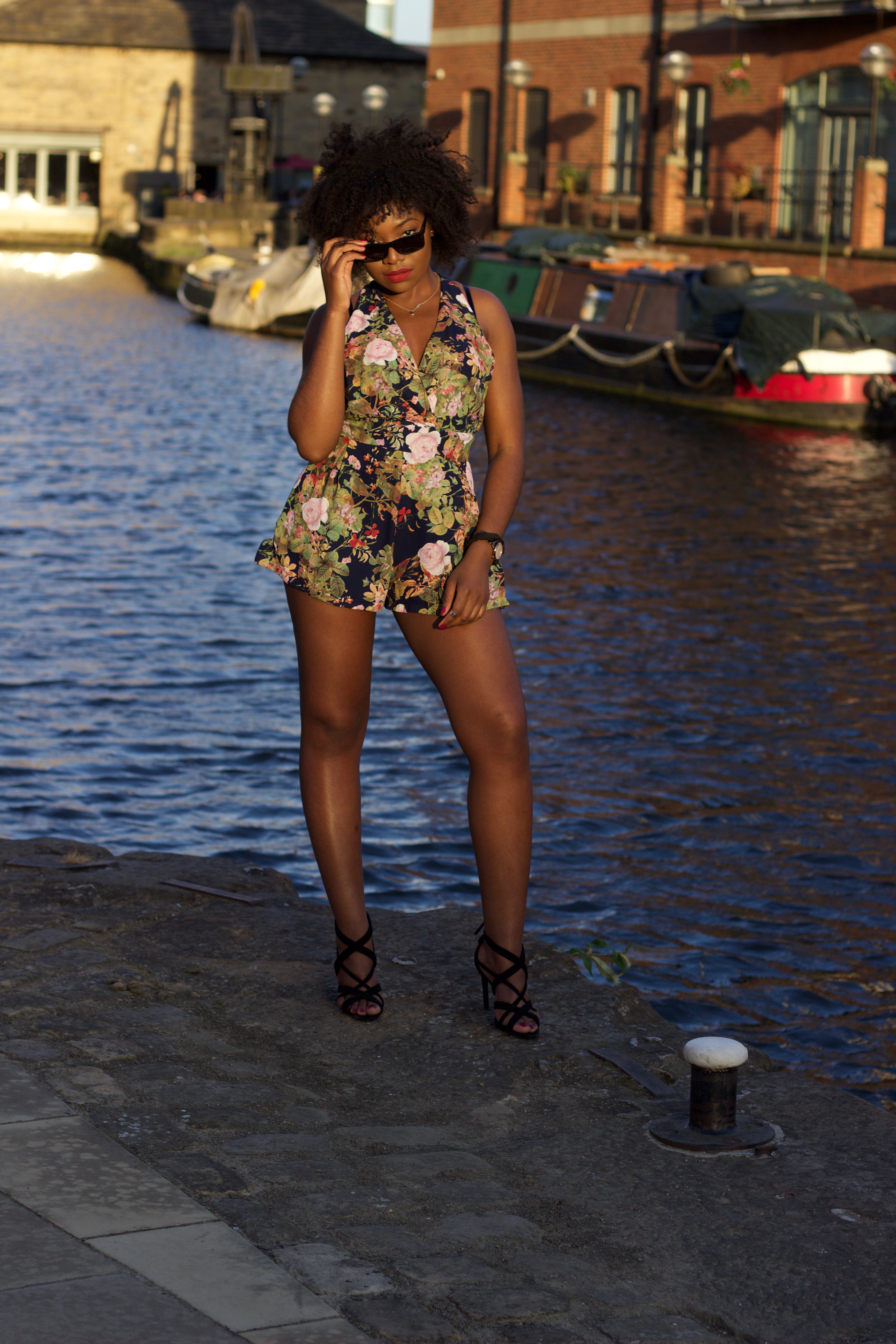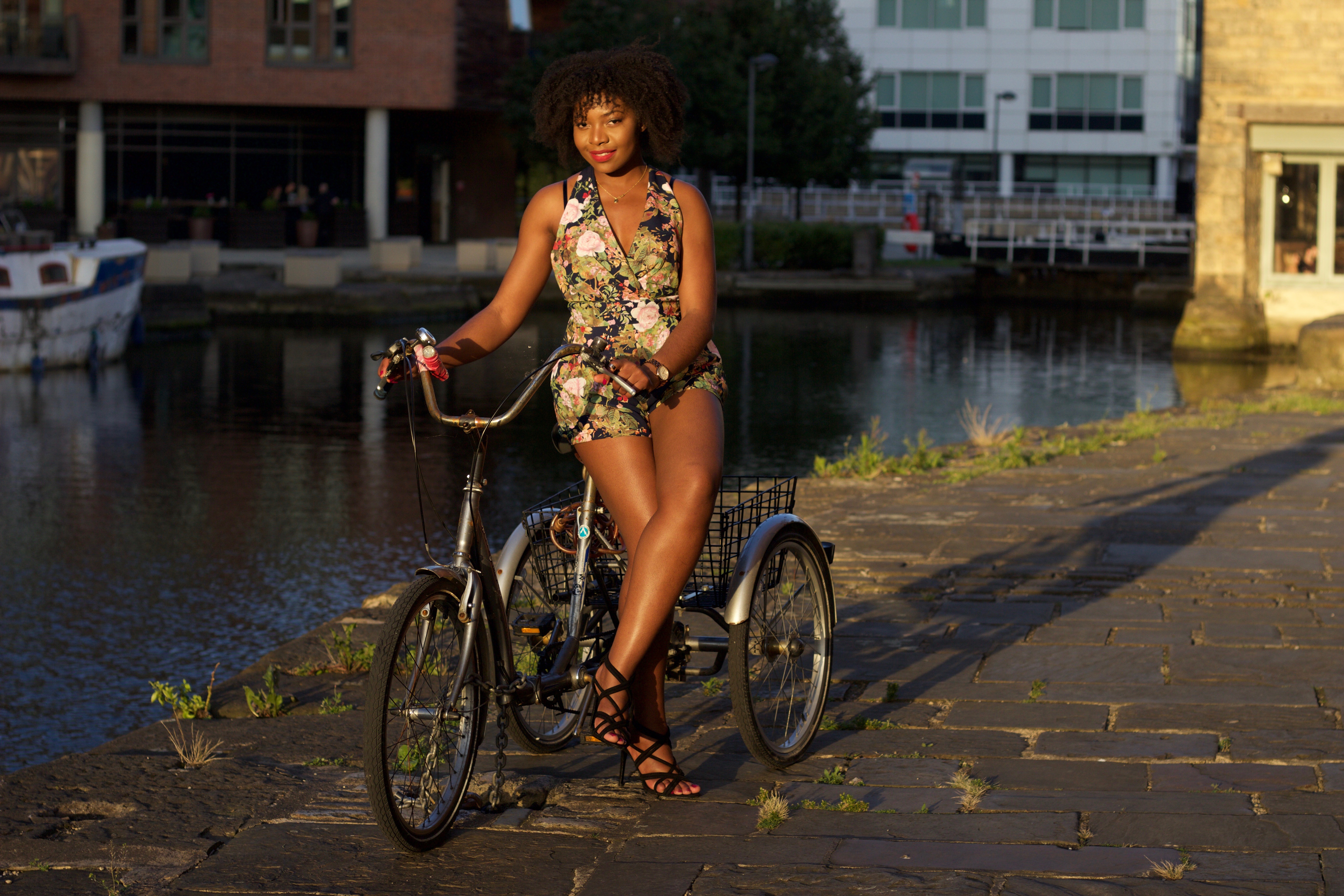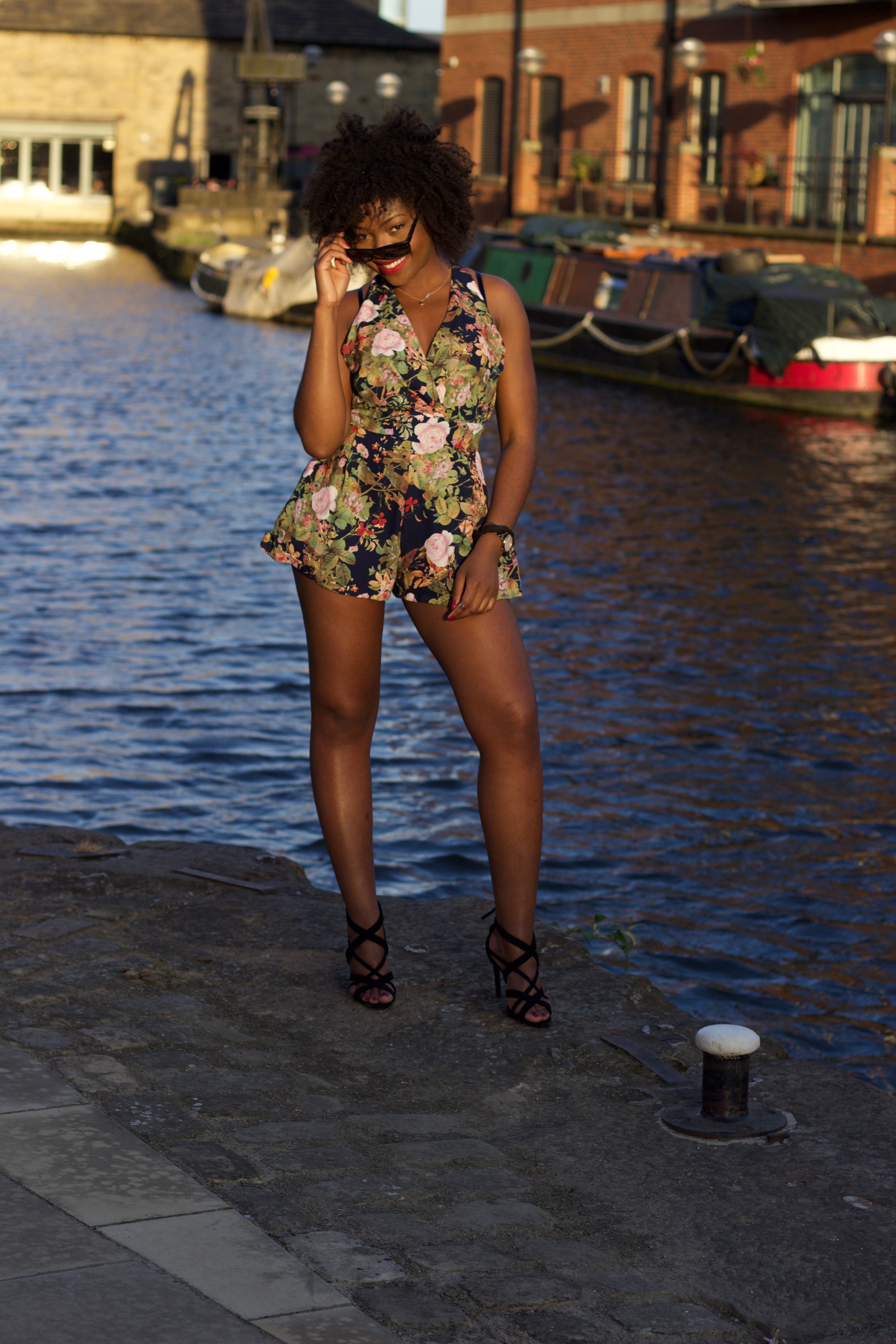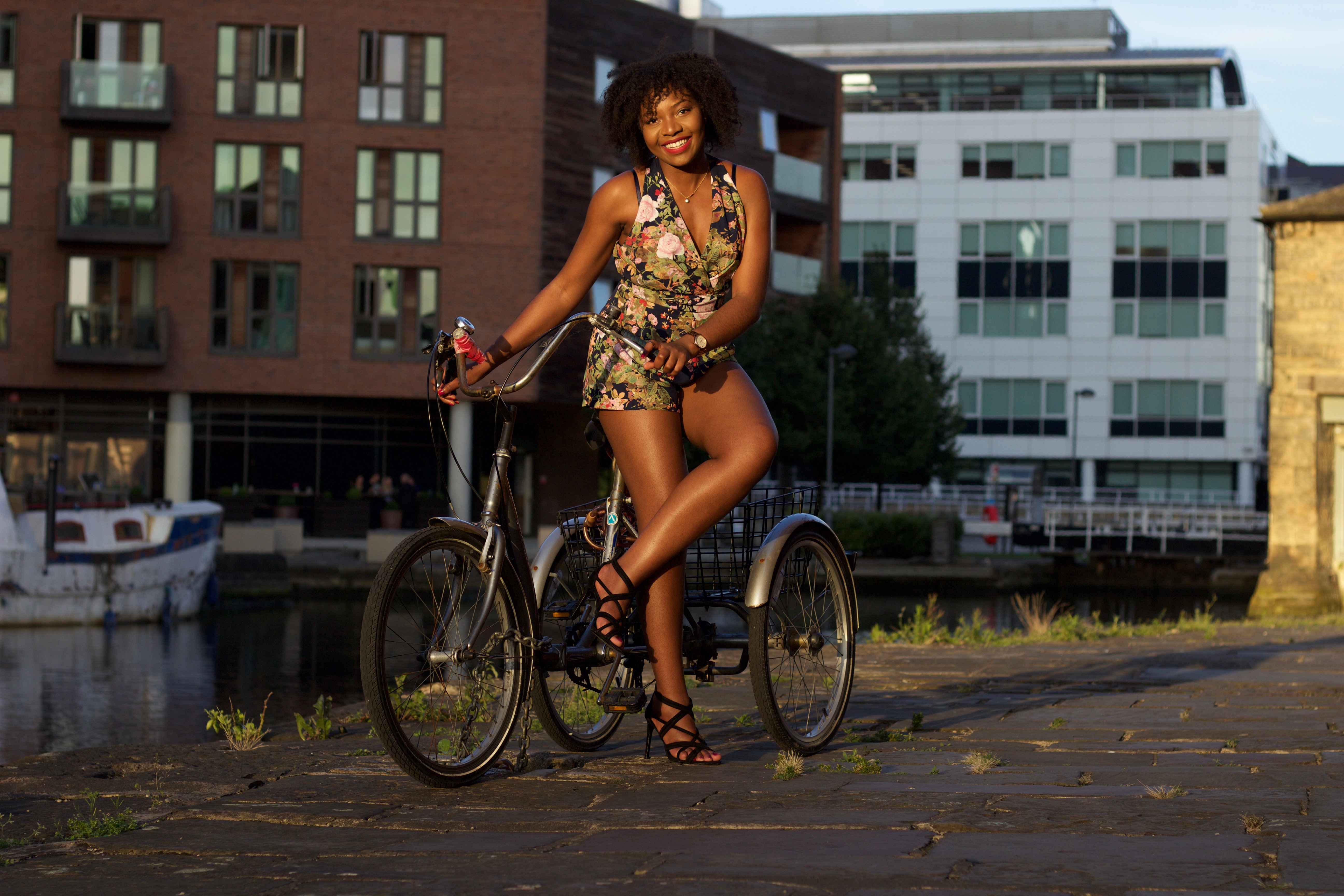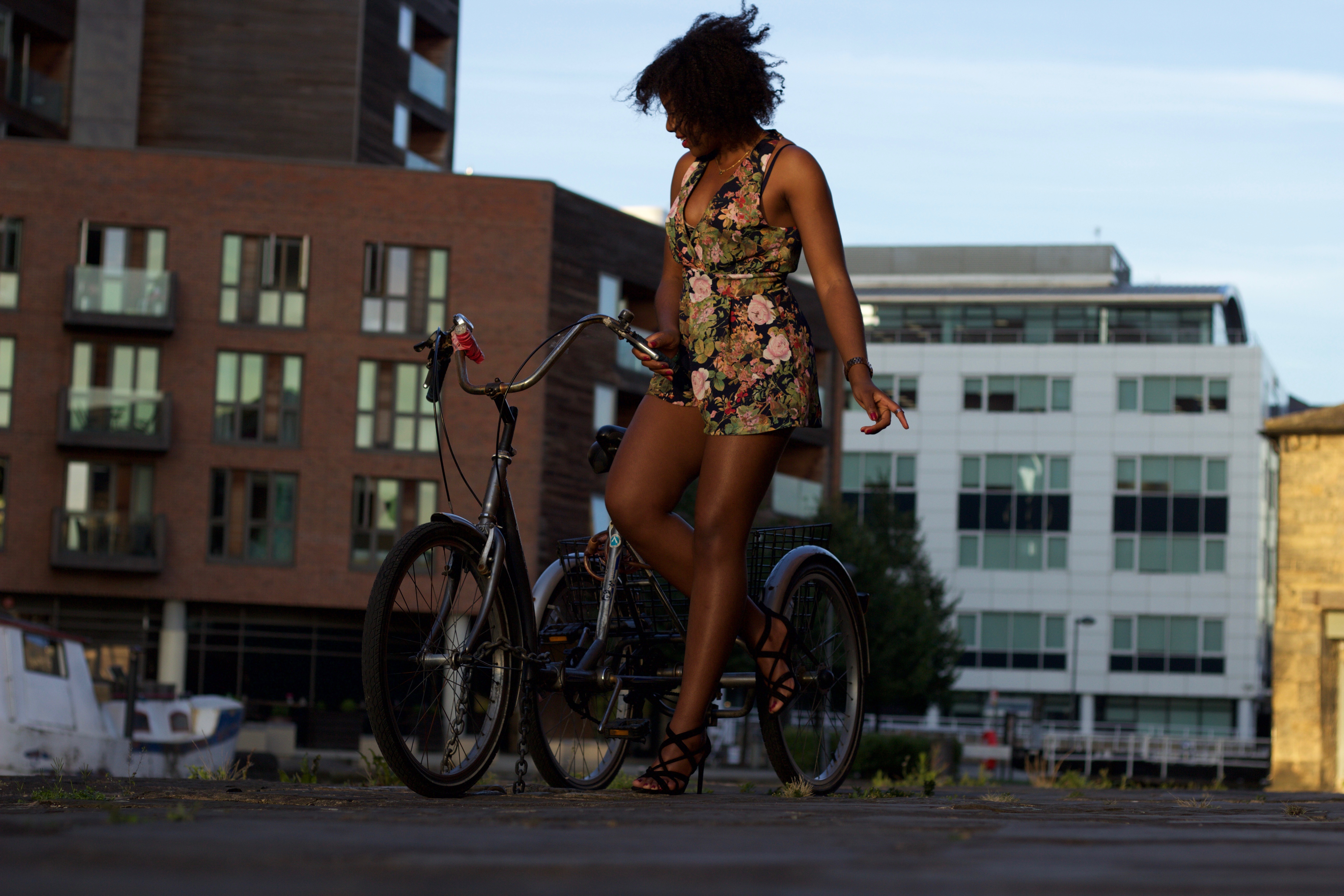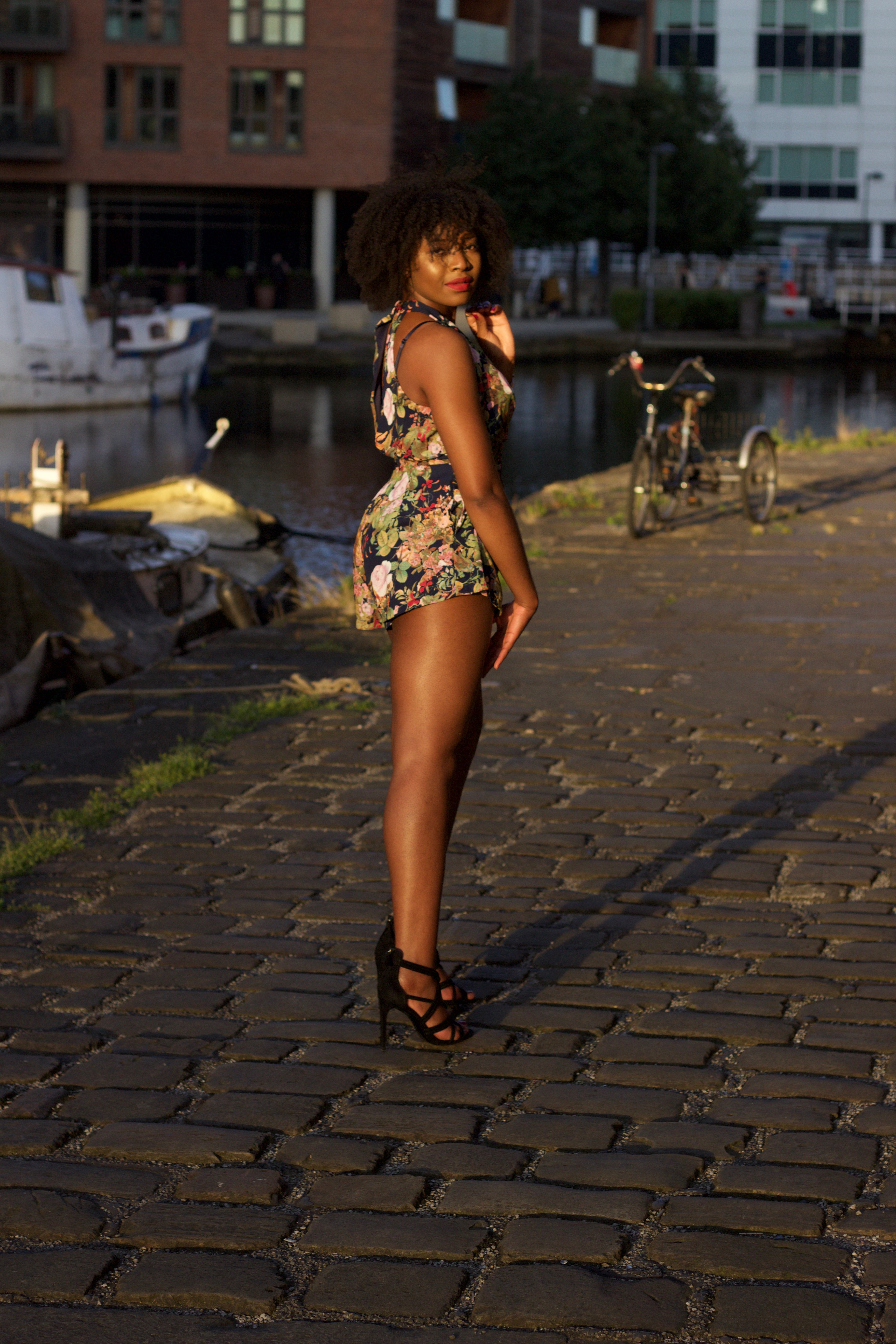 Playsuit: Topshop| Heels: ZARA | Hair: My natural hair in a Twistout using TGIN
Happy Sunday darlings!
Thank you so much for stopping by and reading this post. I feel like I have been gone for a while and I really missed blogging (it's only been 10 days…) This is quite an exciting post for me – its one of my favourite shoots and I am excited to share some BIG news too!
Some of you might know that this is not my first blog or first experience of blogging. I first started blogging in 2009 as Afrochique Honey. My blog was all about natural hair, I talked about hair regimens, hair styles and growing natural afro hair long and healthy. I am still obsessed with afro hair, I find it so beautiful and still get surprised when people act like they cannot grow their afro hair hair long or wear it out as I do. It is really important to understand our hair as unfortunately there is not that much information about it in the way there is for Caucasian and other hair types in the industry. My change from medicine really was led by the passion I had for afro hair, I decided to focus more on the integumentary system and was very fortunate to work with one of the leading skin scientists in the country who helped to produce dissertation analysing the science of black skin and hair. There are so many misconceptions about afro hair in our community and I am very passionate about education in this area.
This leads  on nicely to my big news. I was actually invited to be a part of a panel discussing Natural Hair in the UK for BET International TV! It was part of a special for Black History Month in October and such a wonderful 360 moment to be talking about something that started this whole journey for me. My clips are now airing on BET (sky channel 187) – unfortunately I do not have the time schedule but it's on rotation so please let me know if you catch me there! I do not have the official film reels yet but you can catch the clips on my Facebook and Instagram pages @metiyachique.
I am now working on a platform that will focus solely on afro/curly hair. There are so many more resources now than there were back when I went natural in 2009, and I hope to be able to contribute to this community particularly with providing scientific information. Details of this will be coming up soon so please do keep checking back for that announcement.
In the meantime I really want to focus on personal growth, finding your purpose and deriving meaning from life here on earth. I want to get really real as we grow together and delve into those things we don't talk about so much such as mental health, domestic abuse and self-identity.  The clocks went back today and dreaded winter is truly upon us here in UK. I was actually going to just ignore it completely on the blog. I still have a few travel pieces to share with sandy beaches and clear skies of sunshine. But I figured that it will be better to share my winter struggles with anyone else who might be going through the same. I suffer from SAD (Seasonal Affective Disorder) so winter is really tough on me. To make it easier, I will be implementing some changes in my diet, lifestyle habits and fitness. I am going to share some of those changes and really encourage you guys to join me in what I hope will be an open and safe space for discussions, reflection and growth.
All my love, light and peace. x MC