African print chitenge suit designed by me, handmade in Zambia. Shop coming soon, register your interest here!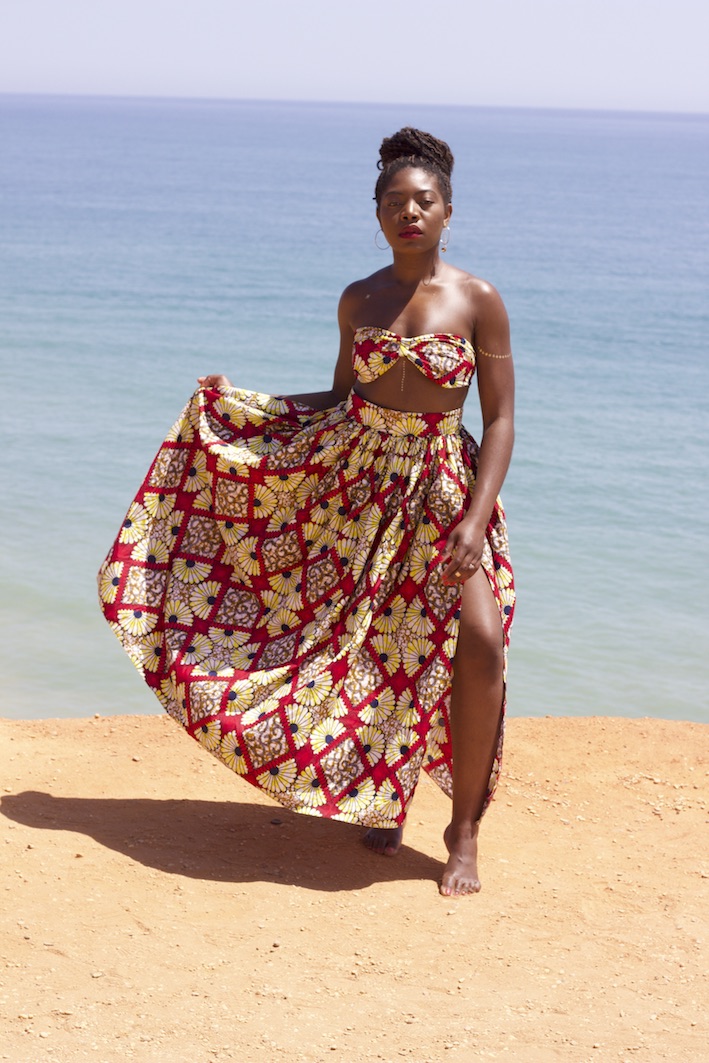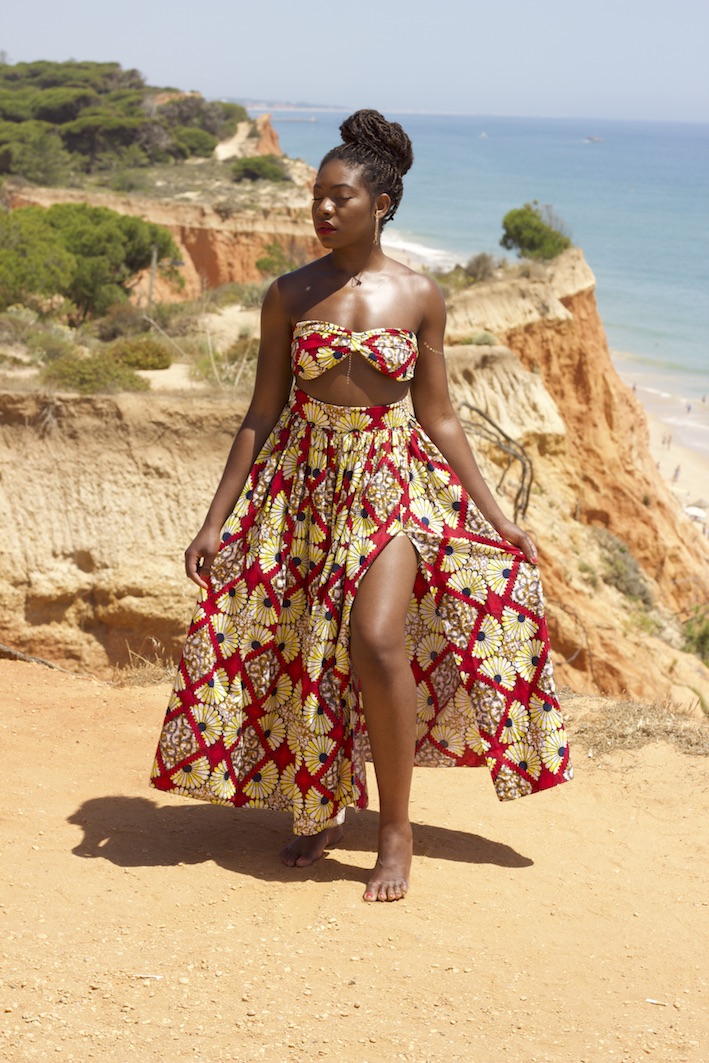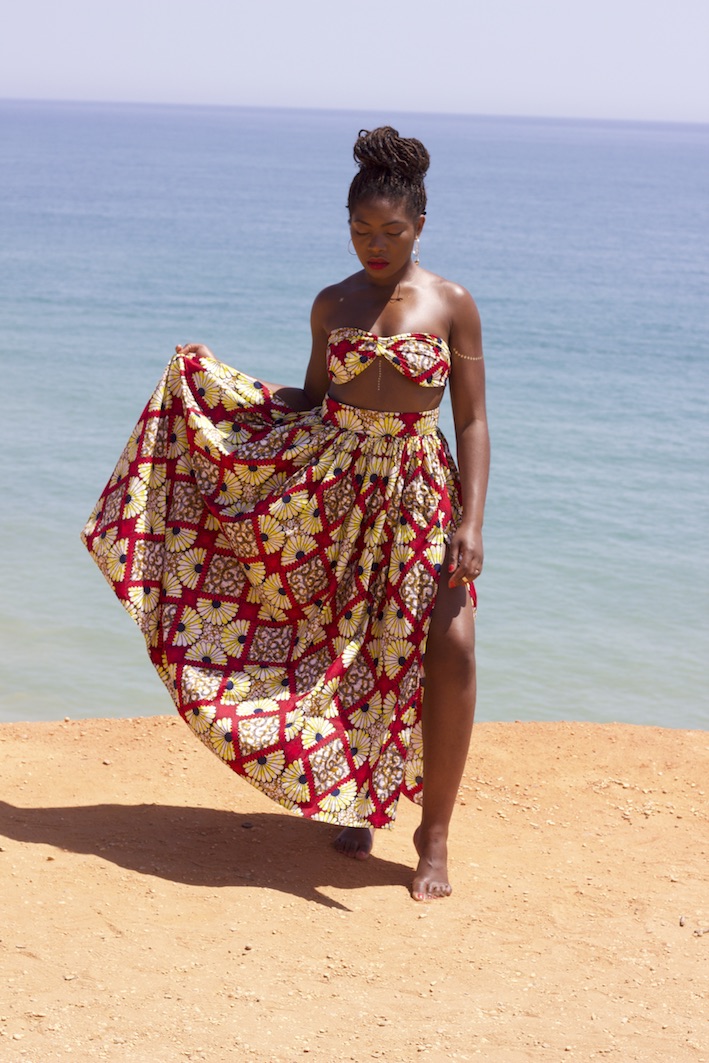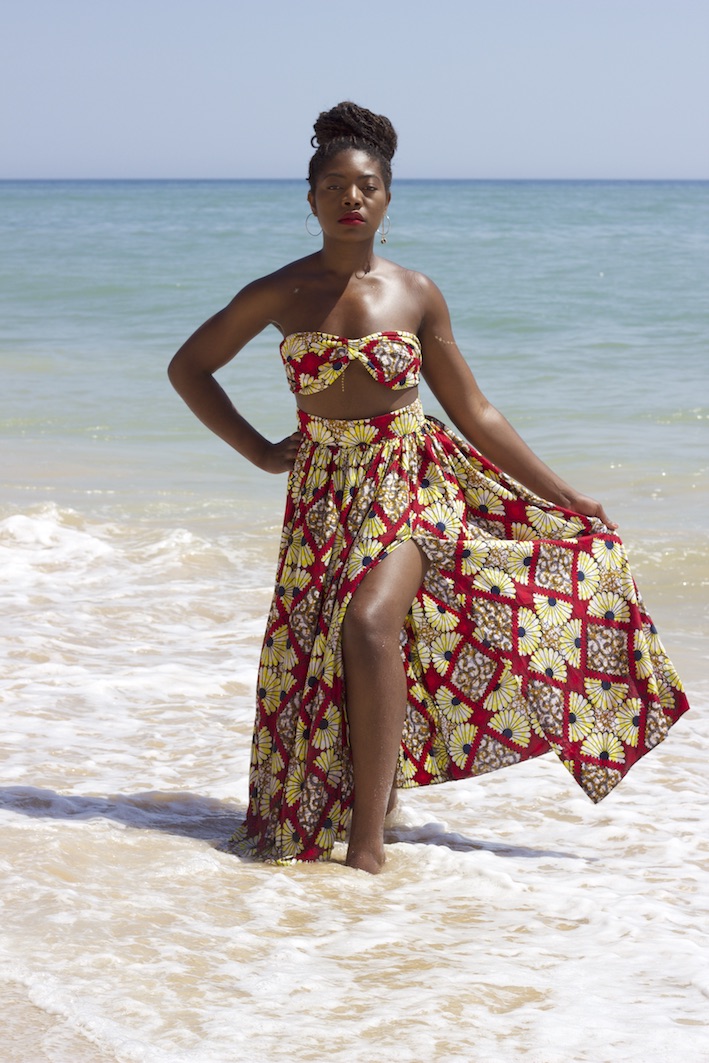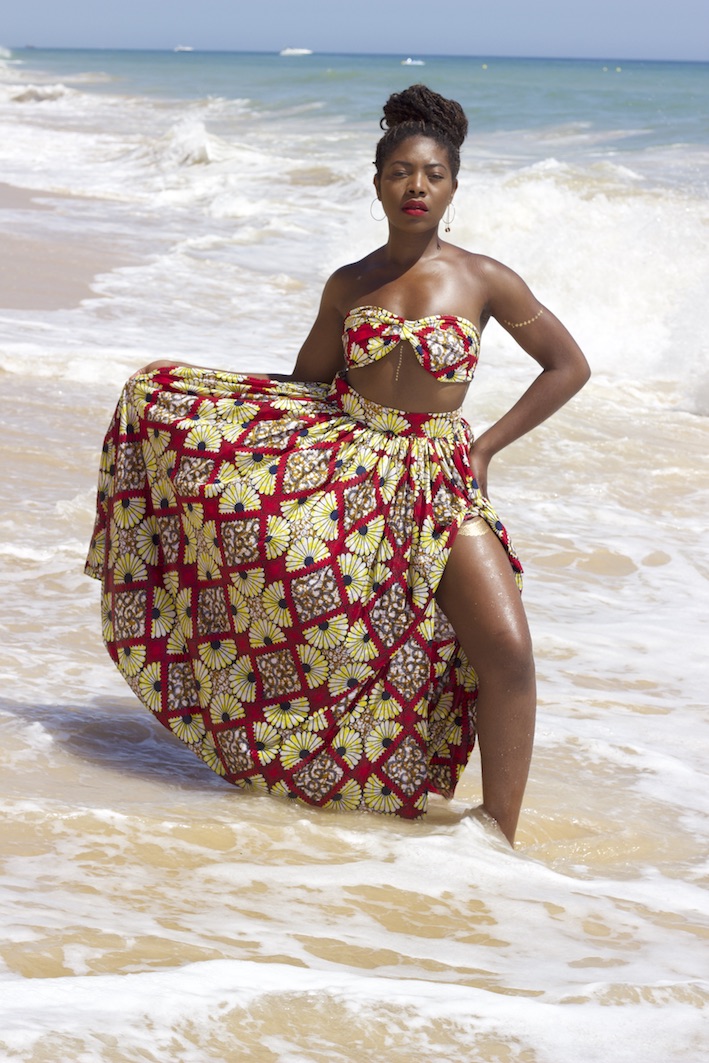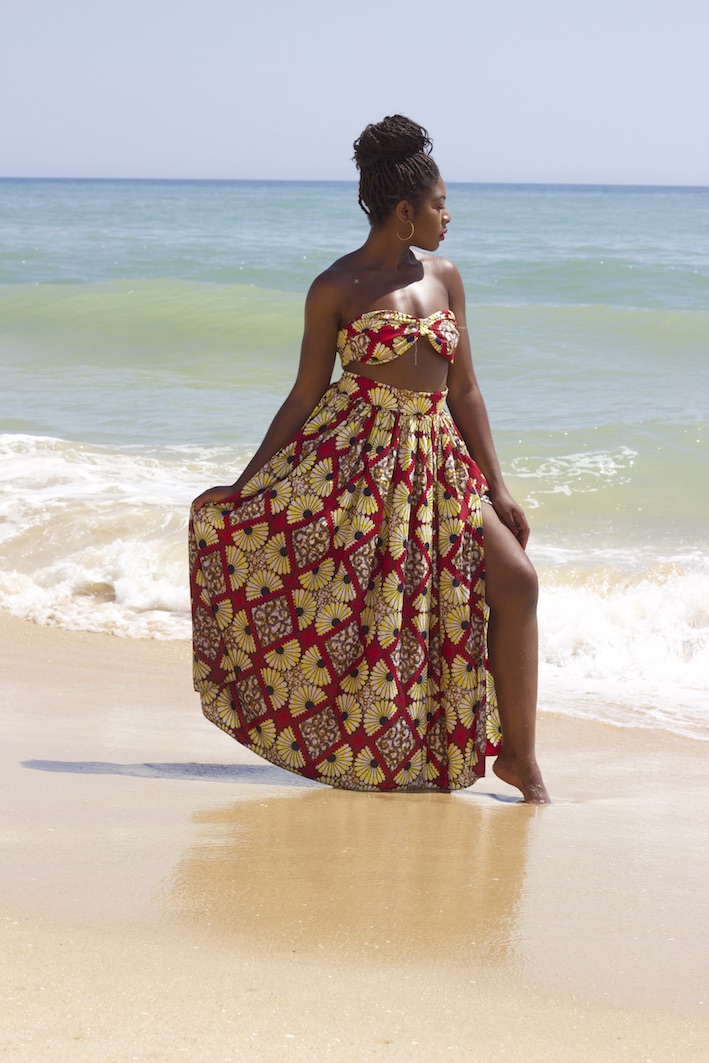 Golden rays of sunshine against my skin on the golden sands of Faro beach. I wear my golden crown under a golden sun because I am royalty. My melanin is golden, and my blackness is magic. I am an African queen.
This Black History Month I want to celebrate everything that comes with being black. I want to remind you that you are magic just the way you are. So I am sharing words that uplift all month. From your curly, kinky afro hair to your brown toes and everything in between – you are beautiful. Your wide nose and your wide hips are gifts reminiscent of your ancestors, who birthed a species. Hold your head in pride when you walk down the street, remember you are golden and royalty runs in your veins. Reconnect with that power within and remember your value. You are the result of unremitting resilience, remarkable determination and persistent effort.
So there is NOTHING you cannot do. Limitations are just illusions sold to us by those who do not understand the power within. And despite what the circumstances might look like, you will overcome because success runs through your veins.
Have an amazing week and remember that you are golden! Love and light x MC
Follow me on my social media for daily motivation:
Instagram @metiyachique
Facebook @metiyachique
Twitter @metiyachique